Multidisciplinary symposium underscores UIndy collaboration with Community Health Network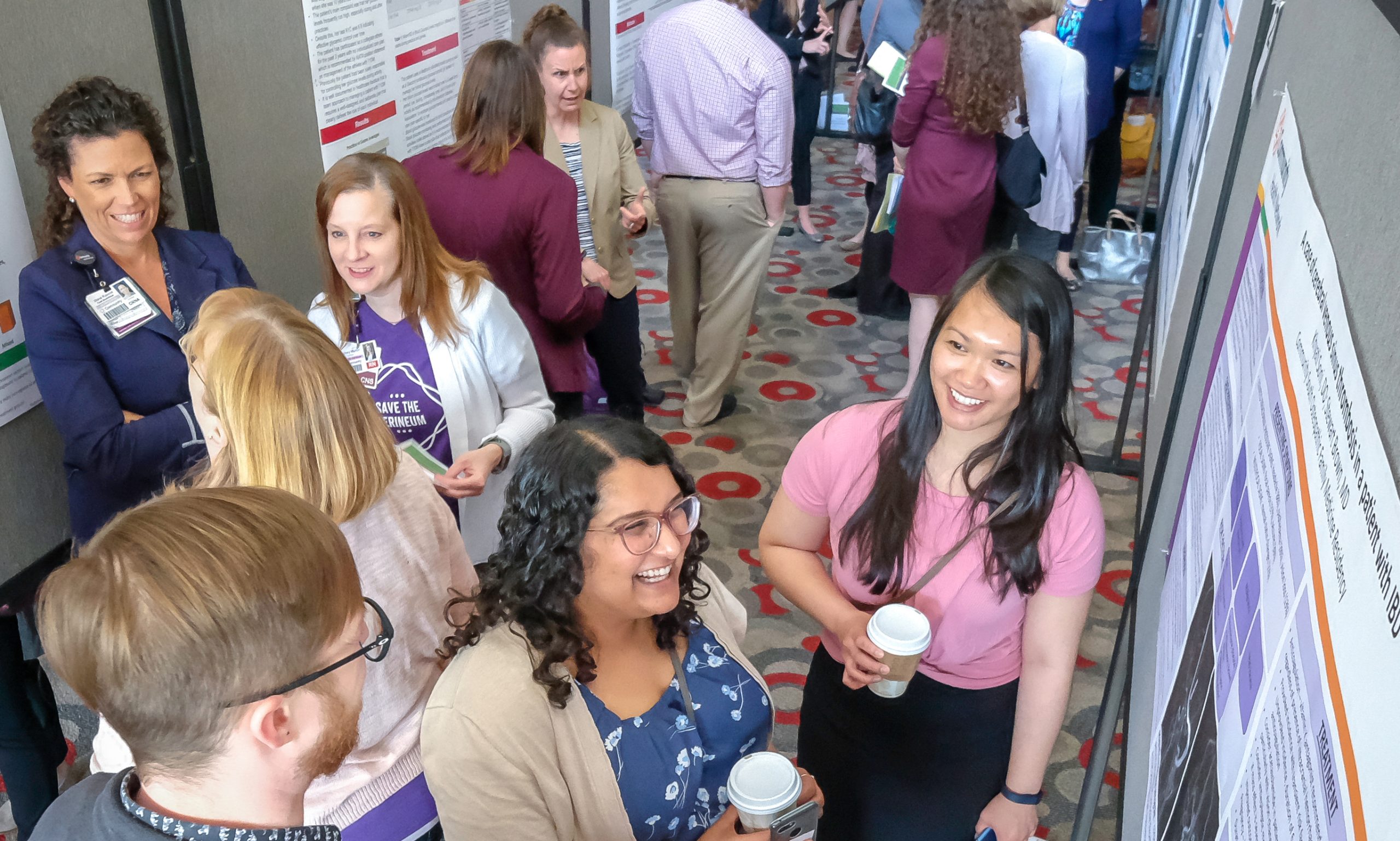 The Fourth Annual Multidisciplinary Scholarly Activity Symposium, a collaborative effort between Community Health Network (CHNw) and the University of Indianapolis (UIndy), took place in Schwitzer Student Center on Wednesday, May 8. The annual symposium, an extension of the partnership between the two organizations, seeks to share information on healthcare research and trends.
"This year was the biggest symposium we've had to date," said Gurinder Hohl, director of the UIndy-CHNw partnership. "In addition to 29 oral presentations, we had 62 poster presentations whose topics ranged from 'The Poor Man's Methadone' to the effect of social media on body dysmorphic disorder."
The symposium, which was attended by more than 300 people, is designed to encourage learning and discussion between and among participants from both CNHw and UIndy.
Dr. Rachel Shockley is the director of the Community Hospital South Osteopathic Family Medicine Residency program. She and several osteopathic residents gave an oral presentation on the impact of multidisciplinary teams in quality improvement efforts.
"The value for us in participating in this symposium is to see what others across the Community Health system and at UIndy are working in," Shockley said. "We can implement ideas we learn that we think might work in our practice and others can learn from our experience."
Brian Lauer, an osteopathic resident who presented with Shockley, said he thinks the symposium will help position him for the future.
"This experience has given me a framework for research, which is helpful as I prepare for my fellowship training," Lauer said.
UIndy faculty, staff, and students also presented at the symposium. The interaction between people from UIndy and CHNw can act as a springboard for future collaboration. Kayleigh Adrian, project director at the UIndy Center for Aging & Community, received an invitation to present her research on expressive arts in long term care at an upcoming CHNw conference in the fall.
In addition to the oral and poster presentations, attendees listened to keynote speaker Dr. Tim Lineberry, chief medical officer for Aurora Health Care Medical Group, discuss how medical education, psychological safety and high functioning teams can work together to advance the practice of medicine.