Local Rev. Rob Fuquay and Grammy-winning musician Bela Fleck to receive honorary degrees

The University of Indianapolis will present honorary degrees to two individuals who are connecting communities through their work and artistry during the institution's May 5 Commencement ceremony: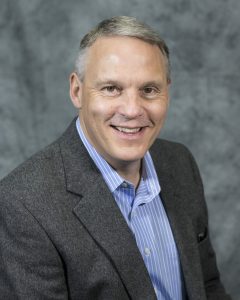 Rev. Rob Fuquay, author and senior pastor of St. Luke's United Methodist Church in Indianapolis, and Béla Fleck, Grammy Award-winning banjo player and composer will be honored.
In addition to receiving degrees, Fuquay will present the keynote address to more than 1,400 graduates, and Fleck will perform a song on the banjo.
"Commencement is designed to celebrate and recognize the hard work at improving lives and enhancing communities," said University President Robert L. Manuel. "Both of these recipients have spent their careers carving new paths and inspiring others with their craft."
The University of Indianapolis has a rich history rooted in the United Methodist Church. Fuquay, head of the 6,000-member St. Luke's Church — one of the largest in the denomination, is recognized as a rising thought leader in the church's mission and vision to serve its many communities.
The Department of Music at the University of Indianapolis is recognized nationally for its world-class faculty and the talented students who compete for acceptance into the program. The University partners with local professional orchestras to provide a unique learning and performing environment in one of the top-rated facilities in the Midwest. Fleck credits many diverse influences and teachers for helping him to perform his music to audiences across the world.
"These honorary degree recipients reflect the University's mission as a community-first institution that welcomes diverse thought and influences to advance its vision. We look forward to welcoming them to campus," Manuel said.
Background
Rev. Fuquay, who has called Indianapolis home since 2011, formerly served as the senior pastor of Williamson's Chapel United Methodist Church in Mooresville, NC. He is the fifth senior pastor appointed at St. Luke's. As the author of several books and course guides on religious topics, Fuquay is considered a thought leader on innovative subjects designed to bring religion and inspiration to the entire community, not just his congregation. Throughout his career, Fuquay has served various congregations with his gifts of strong preaching, leadership development and visioning.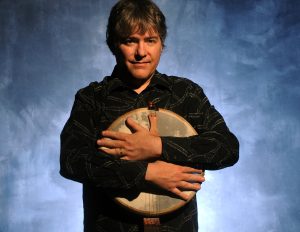 Béla Fleck, commonly described as the world's best banjo player, has received 16 Grammy Awards, music's top honor — and has been nominated in more Grammy categories than any other musician. He is best known for his eclectic musical pursuits and introducing the banjo to all genres of improvisational music.
He is lauded internationally as a solo artist as well as from his work with successful groups such as New Grass Revival and Bela Fleck and the Flecktones. Through collaborations with artists such as Sam Bush, Chick Corea, Branford Marsalis, Victor Wooten, Dave Matthews and many others, Fleck has reinvented the image and sound of the banjo.