CELL welcomes new Early College director, EWIN assistant director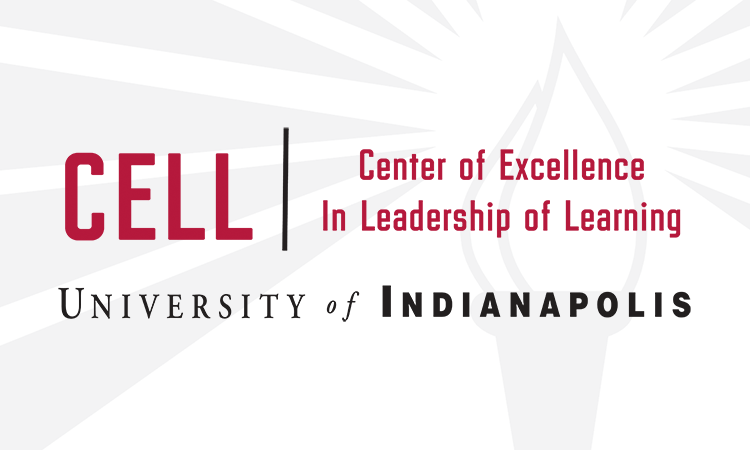 The Center of Excellence in Leadership of Learning (CELL) at the University of Indianapolis welcomes a new director of Early College (EC) and an assistant director of the Education Workforce Innovation Network (EWIN).
Sandy Hillman is the new director of Early College. "Sandy brings a wealth of experience in secondary education to CELL but especially impressive is her leadership in building an EC at Center Grove High School. Her deep understanding of K-12 education, interpersonal skills and statewide connections are wonderful assets in her new role," said CELL Executive Director Janet Boyle.
Hillman most recently served as assistant principal and director of Early College at Center Grove High School in Greenwood. A long-time educator, she has taught Spanish and English, been a high school guidance counselor and served in principal roles at the middle and high school levels. She has a Bachelor of Arts in Spanish from Earlham College and a Master of Arts in Education (counseling) from Ball State University. She completed coursework for her secondary administrator's license at Ball State and Miami of Ohio University. She has been executive director of the Indiana Association of Student Councils and currently volunteers as a mentor for new administrators through the Indiana Association of School Principals. She is also president of the board of directors of the National Association of Workshop Directors, a student leadership advocacy group.
Pam Warner, assistant director of EWIN, has worked in education as well as economic and workforce development. "Pam brings a unique combination of skills and experiences to her new role. She was a school counselor and held positions at Ivy Tech in a liaison role with business and industry. Through these experiences she has is able to facilitate collaborations between education and industry that develop strong community partnerships, which in turn strengthen local education-workforce development," said Boyle.
Warner has worked for the State of Indiana, Ivy Tech Community College and the former Indiana Department of Commerce in economic development, workforce alignment and training program design. She also served as an elementary and middle school counselor. As a counselor, she developed three student achievement programs, created community parenting classes and served on three councils for area student education and family services. She received her Bachelor of Arts from the University of Indianapolis in sociology and a Master of Science from IUPUI in education with a school counselor endorsement. She holds an American Society for Quality lifetime certification and is a Certified Quality Improvement Associate.
About the Center of Excellence in Leadership of Learning
Created in 2001 at the University of Indianapolis, CELL provides leadership that is both cutting-edge and action-oriented. CELL unites districts, schools, communities, universities and businesses to build a sense of urgency and form innovative collaborations for statewide educational and economic improvement. Learn more at cell.uindy.edu.