Gerburg Garmann holds art exhibition at Athenaeum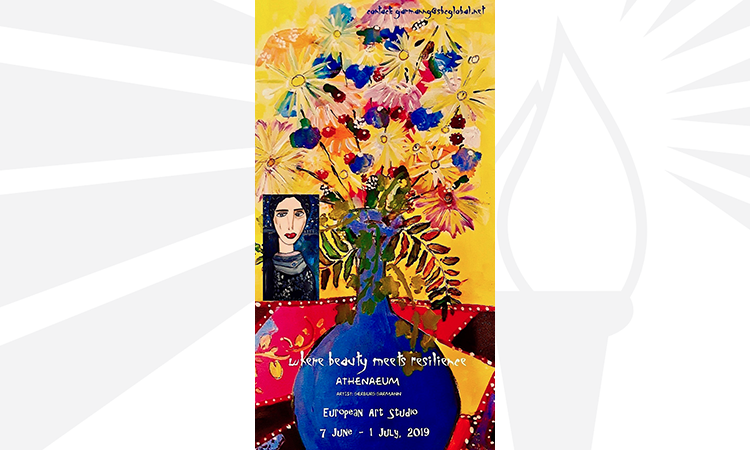 Gerburg Garmann, professor of German and French language and literature, will hold an art exhibition, "Where Beauty Meets Resilience," at the Athenaeum in Indianapolis, June 7 – July 1, 2019.
"This show of my artwork has grown out of previous shows. In one way or another, I have always been fascinated by beauty in its many forms and by the resilience I have witnessed in so many women around me and in myself as well. For me, they go hand in hand," Garmann explained.

"Resilience is not simple optimism. It often occurs when optimism meets adversity or even tragedy. Someone has bent without breaking — has perhaps gone through hell and back — yet still has the capacity to smile and press forward when it would be exponentially easier to give up," she added.
About Gerburg Garmann
Gerburg Garmann, a native of Germany, is a professor of German and French at the University of Indianapolis. Her scholarly publications appear in French, English, and German in international journals. Her poetry and paintings have appeared in various magazines and anthologies around the world. As a poet and a painter, she published a poetry/painting collection titled "Unterwegs, im Kopf" ('Mind Travels'). An artist member at the CCIC, Indianapolis, she is currently working on another poetry/painting collection, which is as of yet untitled.
Garmann is particularly interested in crossing artistic genres and create artwork that possesses unexpected expressivity and surprises the viewer at its unpredicted intersections. Learn more.