Google updates and new features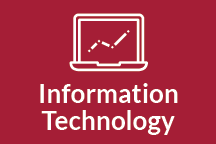 Google has launched a few new features and updates to the products available in our G Suite Apps for Education:
Google Calendar Reminder
On or around February 28, 2018, Google will move everyone to the new Calendar and the old Calendar look will no longer be available.  Google has provided more details about what has changed, besides the new look.
Team Drives
Google has launched a new collaborative tool, Team Drives, which will be available for use by UIndy account holders beginning March 5!  Team Drives is shared space where teams can collaborate on and store their files in Google Drive and guarantee that every member has the most up-to-date information, no matter the time or place.  Team Drives files are created, managed, and owned by the team members (not an individual) and stay put exactly where they are even when a team member leaves the group or leaves UIndy.  Team Drives can be used for projects, committees, departments, or other team-related purposes.  Click here for more information about how to get started using Team Drives.
Google Drive for Mac/PC Being Replaced with Drive File Stream
A few of you having been using Google Drive for Mac/PC (desktop version) in addition to using Google Drive via your browser (e.g. Chrome, Safari).  Google is replacing Drive for Mac/PC with a newer version called Drive File Stream, and Drive for Mac/PC will no longer be available on May 12, 2018.  If you use Drive for Mac/PC, please download and transition to Drive File Stream as soon as possible to allow time for any issues to be worked out before May 12.