Journalist Dawn Paley: April 12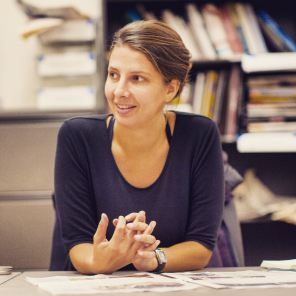 "Grassroots Searches for the Disappeared in Mexico" presented by
Dawn Paley
April 12 at 6pm in UIndy Hall B
Since the disappearance of 43 students in Guerrero, Mexico in September 2014, family and community-led groups have begun to carry out land searches for the bodies of disappeared people in areas throughout the country. In this talk, we will explore the crisis of enforced disappearance in Mexico, take a detailed look at how one group of family members of the disappeared in the northern state of Coahuila has organized to carry out searches, and consider the various impacts of these searches.
About Dawn Paley:
Dawn Paley is a journalist from Vancouver, BC (Coast Salish territories).  Her first book, Drug War Capitalism, was released in November 2014, with AK Press. She's written for magazines and newspapers including the The Guardian, Vancouver Sun, The Globe and Mail, BC Business Magazine, The Nation, The Dominion, Ms. Magazine, The Tyee, the Georgia Straight, Briarpatch, NACLA Reports, This Magazine, Canadian Dimension, Counterpunch, The Vue Weekly, Watershed Sentinel and Upside Down World. Her work in radio and television has been featured on Democracy Now!, Free Speech Radio News, and CBC Radio. Dawn is currently a doctoral student at the Autonomous University of Puebla in Mexico.
In 2010, Dawn completed her Masters in Journalism at the University of British Columbia. Her thesis project proposes that journalists should study transnational theory as a prerequisite for responsible foreign correspondence, and examines the formation and evolution of the Honduran elite in relation to the 2009 coup d'etat as a case study. Dawn has a Bachelor's degree in Women's Studies and First Nations Studies from Simon Fraser University. She has served as a graduate student mentor in the Department of Geography at UBC. Dawn has reported on the extractive industries, trade, and organized crime from off the map hotspots throughout the Americas. Over the past few years, she's filed from southwest Colombia, Guatemala, pre- and post-coup Honduras, and northeast Mexico. Dawn is a contributing editor with The Dominion, Canada's only independent news cooperative, and a co-founder of the Vancouver Media Co-op. She regularly teaches community journalism workshops. In 2008, Dawn worked as an assistant producer on the award winning feature documentary Under Rich Earth, shot in the Intag region of Ecuador. Dawn has also worked as a researcher for clients including MiningWatch Canada, Wide Open Exposure and Naomi Klein, among others.