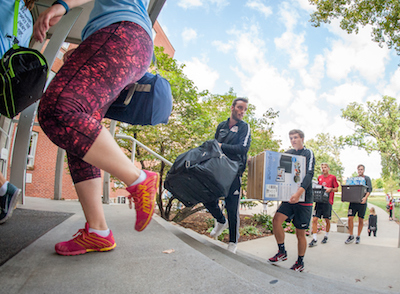 It's hard to believe that the academic year has come to an end and it is already time to think about greeting new students in August!
We need your assistance with Movin' Crew 2018, on Wednesday, August 22nd from 7:30am – 11:30am.
Movin' Crew is a time for the campus community to come together to assist incoming students as they move into the Residence Halls and show a true UIndy welcome!
*Students who will be living on campus for the 2018-2019 academic year will be able to move back to campus on Tuesday, August 21st between 10am – 12pm if they sign up to help!
Please contact Kory Vitangeli (kvitangeli@uindy.edu) with questions.