School of Nursing, interprofessional group publish articles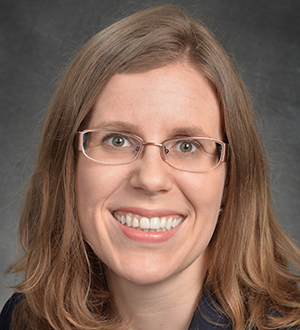 Briyana Morrell, assistant professor in the School of Nursing, and Heather Ball '17 (M.S. in Nursing-Nursing Education), had a manuscript accepted for publication. "Can you escape nursing school?: Educational escape room in nursing education," will be published in Nursing Education Perspectives. The authors provided a presentation about the strategy at the Indiana League for Nursing Creative Teaching Strategies Conference in June.
Ball has also recently been appointed as the manager of the operating rooms at IU Health West Hospital.
Faculty from three health professions led an interprofessional simulation in the summer of 2016.  The qualitative results of associated research from this project have been accepted for publication in the Athletic Training Education Journal:
Morrell, B. L., Nichols, A. M., Voll, C. A., Hetlzer, K. E., Toon, J., Moore, E. S., Moore, S. M., Kemery, S. R., Carmack, J. N. (In Press). Care across campus: Athletic training, nursing, and occupational therapy student experiences in an interprofessional simulation. Athletic Training Education Journal.