Outstanding sociology students honored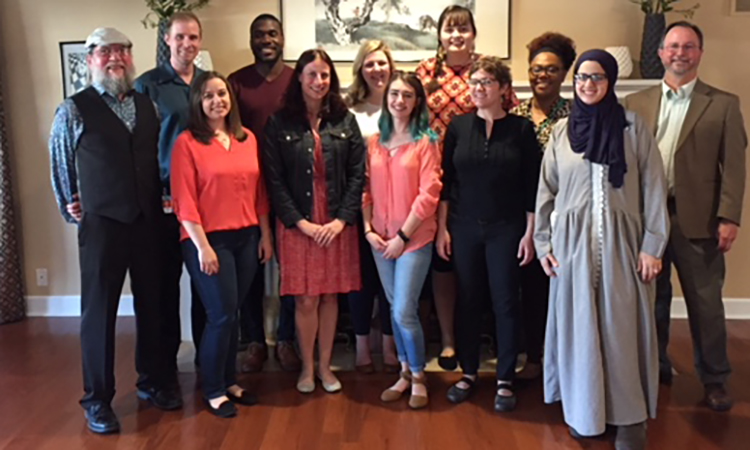 The Department of Sociology recognized three students at its annual awards dinner on April 26, 2018.
Esraa Bintalib '18 (sociology, with concentration in community organizing), was honored with the Henricks Award, presented in memory of Marvin Henricks, sociology professor and chair of the Behavioral Sciences department from 1951-1982. It is presented to the student with the highest GPA in the department.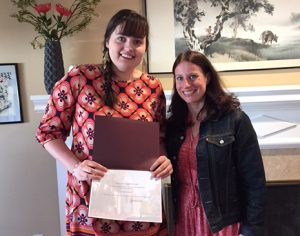 Marlena Muszak '18 (M.A. in applied sociology with community leadership concentration) was recognized with the Youngblood Award, which is awarded in recognition of outstanding commitment and service to the community. The Center for Service-Learning & Community Engagement presented Muszak with the Service-Learning Graduate Student of the Year at the April 25 Community Campus Forum.
Matthew Byrd '18 (M.A. in applied sociology) was honored with the Praxis Award. Initiated in the Spring of 2000, the objective of the Praxis Award is to promote action through leadership and initiative. Byrd also was presented with the Outstanding Sociology Student Researcher Award.
Along with Tim Maher, professor of sociology,  Megan Lalioff '18 (masters in applied sociology) and Matthew Byrd authored "Toxic Re-branding: Contaminated Communities in the Age of Gentrification." Maher and Lalioff presented the research at the Southern Sociological Society, April 4-7, New Orleans, Louisiana.
Read more about UIndy sociology faculty and students making an impact at national conferences.