Chemistry alumna graduates from Franciscan Health Clinical Laboratory Science Program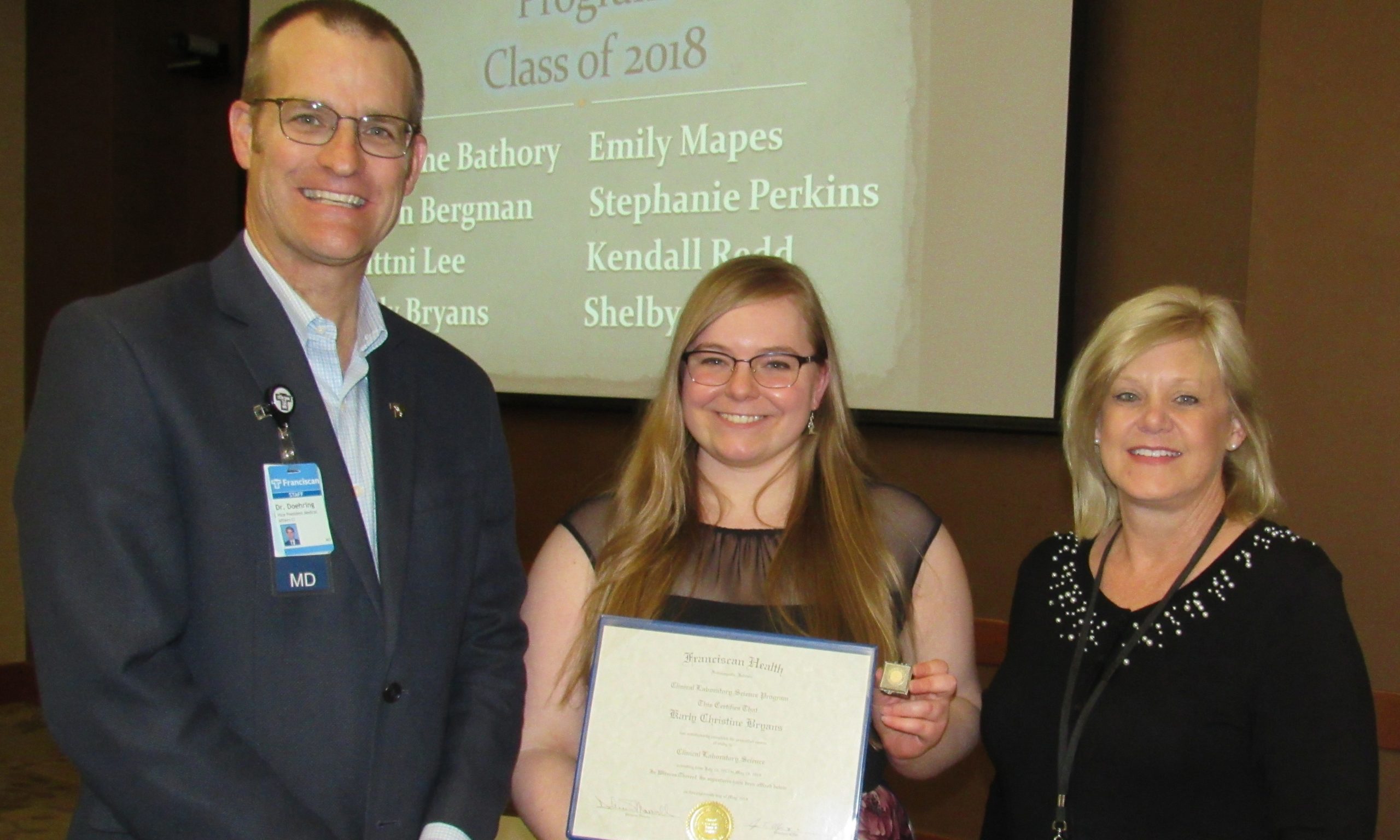 Karly Bryans '17 (chemistry) graduated from the Franciscan Health Clinical Laboratory Science Program in May 2018.
Bryans is one of eight students to graduate from the program this spring. The 10-month program – a division of the hospital's clinical laboratory – was established in 1967 and is dedicated to preparing professional medical technologists with the theoretical and practical training to serve as active members of the health care team in clinical laboratory science.
Medical technology involves conducting a wide range of laboratory tests for the detection, diagnosis, treatment and study of diseases. Clinical laboratory scientists work closely with pathologists and other specialists to ensure the accuracy of diagnoses.