Industrial & systems engineering students collaborate with UIndy Dining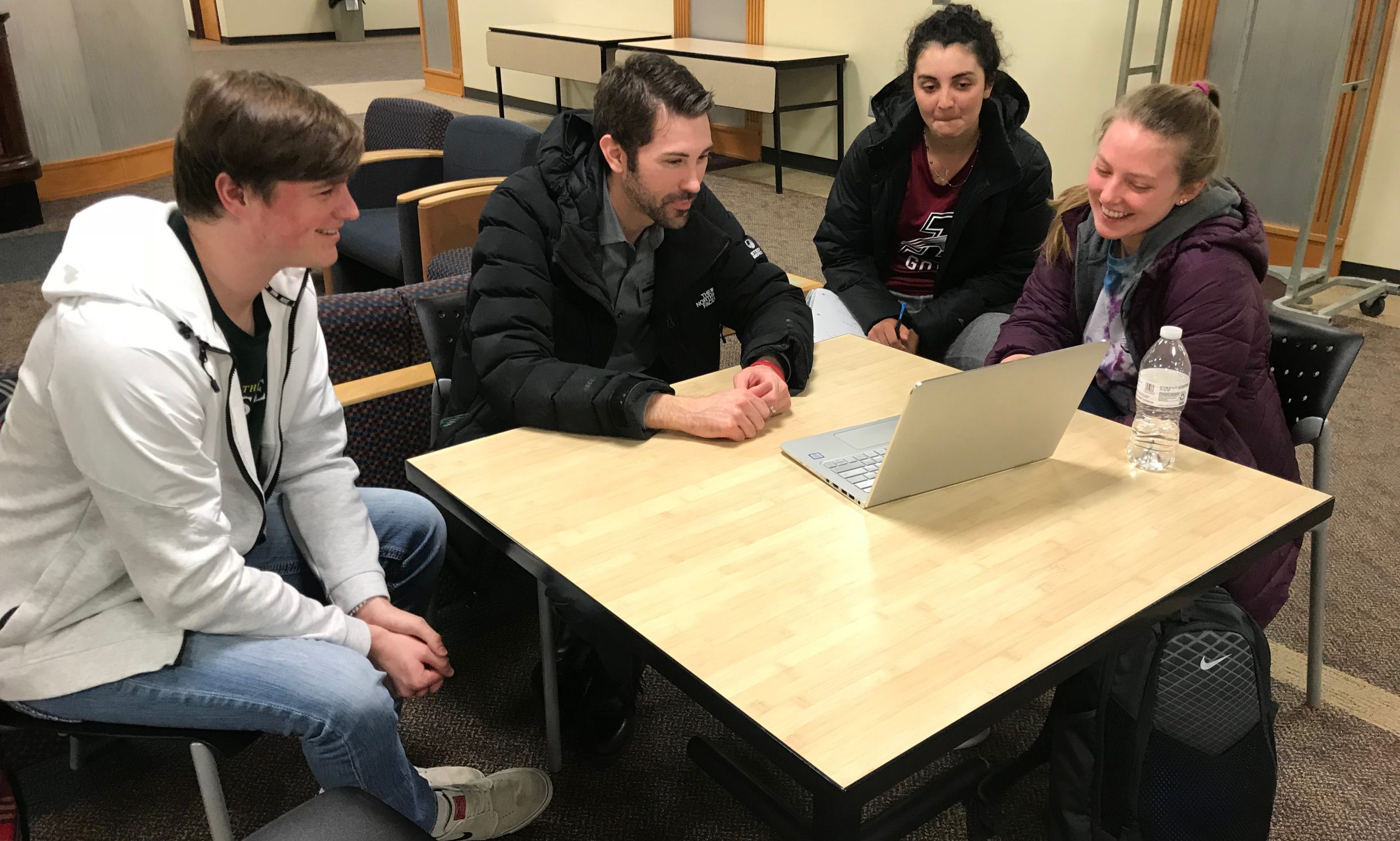 Sophomore students in the industrial and systems engineering program at the R. B. Annis School of Engineering recently worked with UIndy Dining under the management of Quest Food Services to reduce customer service and wait time from an average of 11.4 minutes to 6.8 minutes, a 40-percent reduction.
The project involved a simulation study whereby the team of students, Jake Smith '20 (industrial engineering), Kinsey West '20 (industrial & systems engineering), and Pilar Echeverria '20 (industrial and system engineering) under the supervision of David Olawale, assistant professor of engineering, studied the system, and developed a simulation model of the Streets Grill operation. Olawale said the project was successful because of the drive for collaboration and for providing student learning opportunities that Jeff Fell, general manager of UIndy Dining, and his staff have.
"The students were exposed to real-life problem solving and were able to apply the knowledge they acquired in the class on the project," Olawale said.
"I liked the analytics of the project. The biggest thing that stood out to me was that being students, they had a good understanding of the natural flow. This project will help us improve our staffing so as to decrease our queue/ticket times," Fell said.