Wisdom's Feast celebrates powerful legacy of UIndy Athletics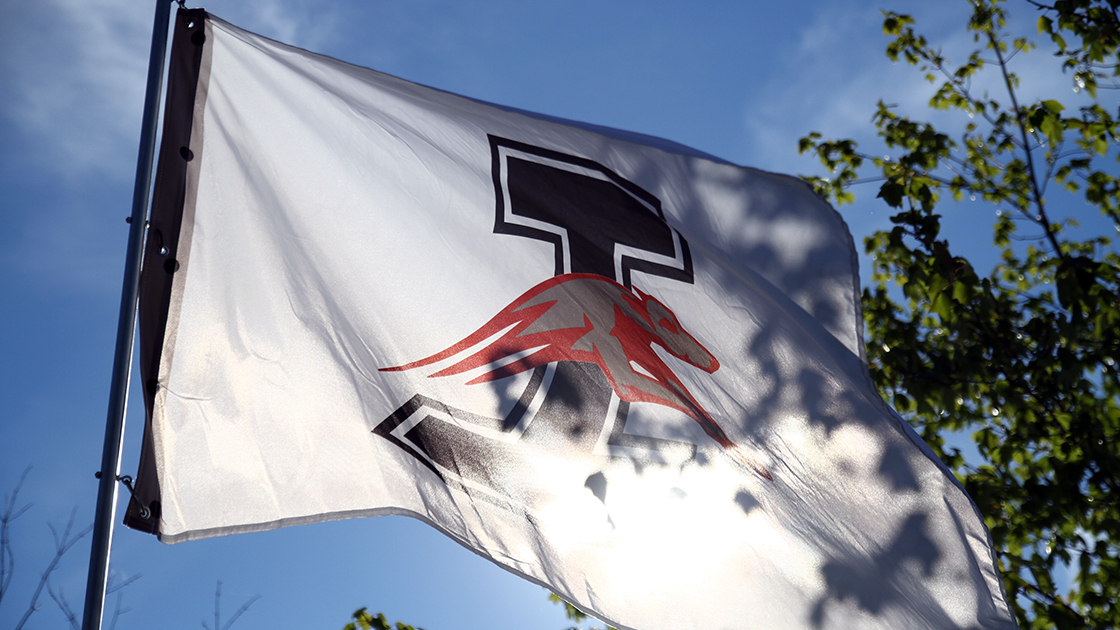 The tradition of Wisdom's Feast, an annual University event, continues this year with "UIndy Athletics: More Than Meets The Eye," 5-7 p.m., Aug. 15 at the Health Pavilion. The Office of Student Affairs and the Department of Athletics are co-hosting the event, which is open to students, faculty, staff, alumni and friends. Register here.
The program explores the proud legacy of Greyhound Athletics, including a video about a day in the life of student athletes, a trivia game about the history of the program and remarks from Sue Willey, vice president for intercollegiate athletics, who will discuss the impact of the athletics program and the historical changes for women in collegiate athletics. Guests will also hear from President Rob Manuel, softball coach Missy Frost, volleyball student athlete Katie Voelz '19 (public health education & promotion major, gender studies minor with healthy diploma concentration) and football alum Aeneas White '17 (information systems major, computer science minor).

Michael Cartwright, vice president for University mission and associate professor of philosophy and religion, introduced the event in 2017 to examine the wisdom-seeking concept of reincorporation, which refers to recognizing ideas that might have been forgotten or never fully explored. This year that quest for wisdom will be applied to Greyhound Athletics, which boasts a rich history of academic as well as athletic excellence that connects the University's past and present.

"It's a unique opportunity for people who aren't closely associated with athletics to see the full picture of a day in the life of a student athlete and to see all the good that is coming out of athletics," said Kory Vitangeli, vice president for student & campus affairs and dean of students.
Sue Willey's discussion will reflect on the role of athletics in cultivating student athletes' academic success, and how that contributes to the University's mission.
"The trifecta is when their academics are excellent, their athletics are excellent and they are excellent supporters of the community and giving back," Willey said.
The concept of reincorporation is evident in the Department of Athletics, whether it's in the form of five-year departmental reviews that demonstrate the phenomenal growth of Greyhound Athletics programs, or when Willey speaks to female student athletes about the opportunities that Title IX brought to women's athletics.

"In an ongoing way, higher education is always involved in some spiral of learning. We're going back over things we've looked at before and we're incorporating new ideas," explained Cartwright.
Cartwright said he hopes to explore other topics as the series continues, such as the recent creation of the R. B. Annis School of Engineering and the opportunities it presents for the faculty and students of the Shaheen College of Arts & Sciences.

"From year to year I see us having these kinds of conversation while enjoying one another's presence," Cartwright said, adding that they are designed to be informal and enjoyable occasions with lots of laughter.

Last year's Wisdom's Feast symposium, which featured a Letterpress art project called "Infinite Campus," led to the creation of new artwork now on display on the second floor of the Krannert Memorial Library, and an event is being planned for spring 2019.