Beware of cyber criminals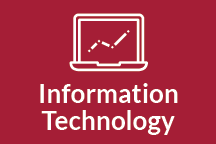 As we prepare for the start of the new academic year, please note that cyber criminals have stepped up their attacks.  Recognizing that colleges and universities are easy targets with many processes involving financial transactions, attackers are specifically targeting faculty and staff, with an end-goal of committing fraud and extortion for financial gain.  See the email below, sent by an officer at Hanover College describing specific crimes committed at Hanover.
Don't be a victim.  Protect your email account by enabling Google's 2 Step Verification immediately.  It only takes a couple minutes. See below for more information and instructions:
https://www.google.com/landing/2step/
Additionally, if you receive an email that seems suspicious, it probably is.  If you have questions about the legitimacy of an email, forward the email to help@uindy.edu, and one of our Information Security staff will review and provide feedback.
Thanks for doing your part in keeping UIndy's information and financial resources safe.
Matthew C. Wilson
Sr. Director of Network, Systems and Security