I-465 detour through Hanna Ave. Aug. 27-31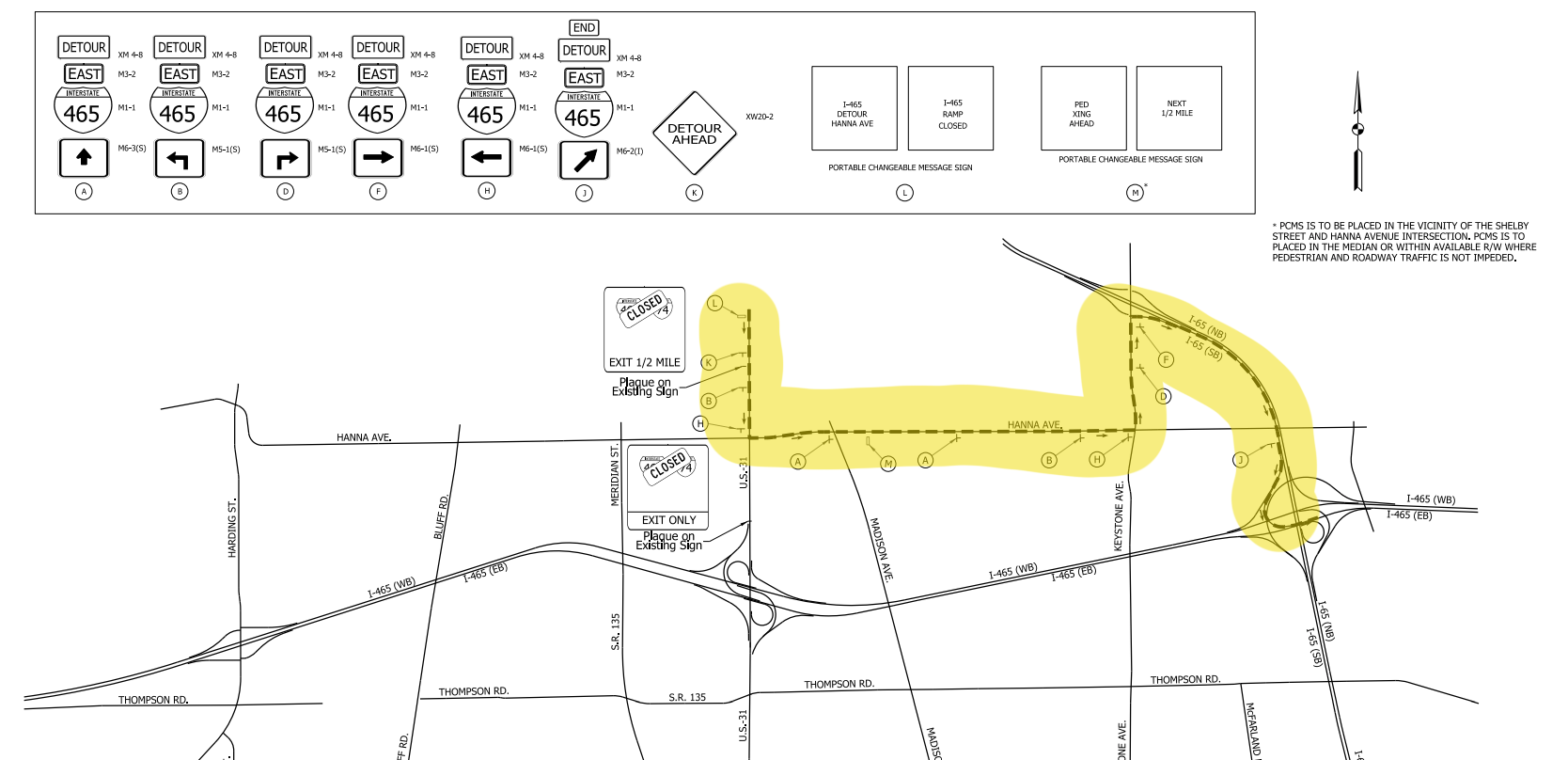 Construction is being done on US 31 that will affect traffic and safety on campus.  When I-465 ramps are closed for repair Aug. 27-31, 
INDOT
 will detour US 31 southbound traffic headed to I-465 eastbound to Hanna Avenue, through the University of Indianapolis campus, to Keystone Ave.  
INDOT
 will place a Portable Changeable Message Sign (PCM) on Hanna Ave. to caution drivers about pedestrians crossing.
INDOT 
anticipates this detour will occur August 27-31.