University of Indianapolis hosts inaugural Chief Diversity Officers Symposium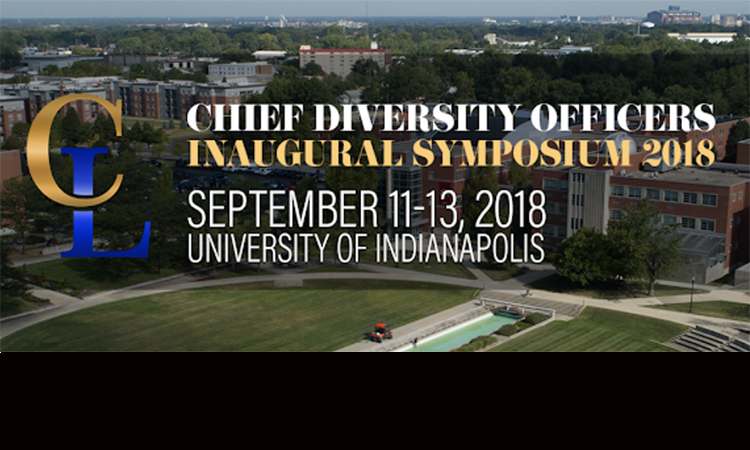 The University of Indianapolis will host the Inaugural Chief Diversity Officers Symposium Sept. 11-13, 2018. The event is organized by CoopLew, a collaboration of national diversity researchers, experts and former chief diversity officers focused on developing transformative diversity leadership.
University of Indianapolis Officer of Inclusion and Equity Sean Huddleston explained that the decision to host the symposium aligns with the goal of positioning the University as a recognized diversity, equity and inclusion leader.
"We believe that by serving as a convener and major contributor for these types of conversations and events, UIndy can help organizations and institutions connect to research theory and practices centered on advancing innovative strategies for leveraging their diversity," Huddleston said.
Around 20 chief diversity officers from higher education institutions across the country will be immersed in strategic approaches to finance, budgeting and strategic diversity fundraising.
"More and more, this is becoming an area of responsibility and focus for higher education chief diversity officers to help bolster their efforts while mitigating budget and funding limitations," explained Huddleston. "However, there hasn't been a great deal of training emphasis offered on fundraising for CDOs to match the increasing demand for these skills. This symposium will offer a particular focus on developing fundraising skills and strategies."
CoopLew approached Huddleston earlier this year at the National Association of Diversity Officers in Higher Education conference about the possibility of hosting their 2nd annual CDO Bootcamp for new higher education chief diversity officers in February 2019.
"We agreed to host the bootcamp, but recognized an additional opportunity to host their inaugural CDO symposium as well. We discovered lots of mutual benefit and decided to move forward with hosting both events," Huddleston said.
Huddleston expects the number of symposium participants to grow in future years, and is looking into the University hosting the event annually.