Five things you didn't know about Lisa Borrero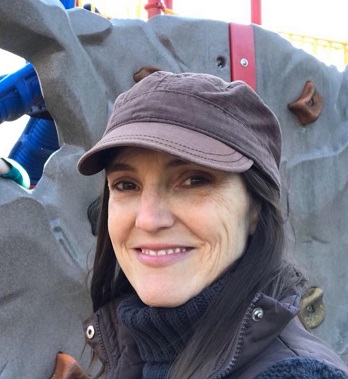 Lisa Borrero is a native Hoosier from Bloomington, Indiana. She earned her undergraduate degree in psychology from Earlham College in Richmond, Indiana, and graduate degrees from Indiana University Bloomington – a Masters in Counseling and PhD in Health Behavior. She also earned a graduate minor and certificate in gerontology.
Before joining the faculty at UIndy about four years ago, Borrero worked for three years as an assistant professor at Indiana State University. She was presented with the 2018 Outstanding Faculty Award earlier this year. In her free time, she enjoys spending time in nature, hiking, reading, going to museums and having all sorts of fun with her husband and two kids (ages 6 and 11).
Talk about the focus of your research & teaching.
"My research interests center on the qualitative exploration of topics related to gerontology, a field that incorporates an interdisciplinary study of aging. Specifically, I am interested in various psychosocial experiences of older women, including retirement adjustment and aspects of self-concept. I am also interested in promoting intergenerational learning between younger and older adults.  When it comes to teaching, I'm committed to experiential and service-learning and try to incorporate these kinds of projects and activities into my courses whenever I can. Given that the two programs in which I teach at UIndy are both exclusively online (Master of Science in Gerontology and Doctor of Health Sciences) I believe that the incorporation of these kinds of teaching methods is even more important."
What's the most rewarding part of your job?
"The collegial atmosphere of my department and college. The way in which my colleagues work together to support and encourage one another, including my department and college leadership, serves to not only make my day-to-day work feel more rewarding, but also helps to ensure that we foster a solid educational experience for students."  
Tell us something people might be surprised to know about you.
"I was a cake decorator at a grocery store for a short period of time in my 20s. It involved an intense training period in which I learned to correctly frost a cake, make flowers, and add different borders and effects. I was brought to tears when trying to learn to make roses (it's not easy)! Although, looking back, it was one of the most fun jobs I've had."
Share one of your favorite 'health' related tips with us?
"Most of us know at least something about the benefits of good nutrition and physical activity for our long-term health, but it's critical to also acknowledge the importance of positive social relationships – especially in our older years. Research supports the fact that rewarding social connections are critical for supporting our health and well-being over the life course."
Favorite place(s) to spend time on campus?
"In the Faculty Learning Design Studio. I have learned so much about improving my teaching and scholarship through attending workshops and other development experiences there. It's a wonderful resource for faculty!"