UIndy faculty attend ICHE Faculty Leadership Conference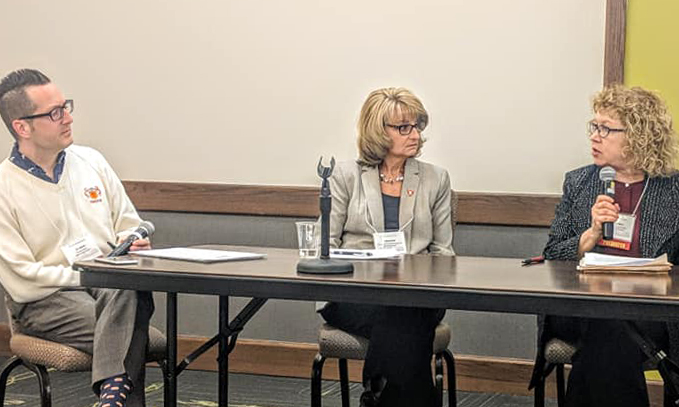 Three University of Indianapolis faculty attended the Faculty Leadership Conference organized by the Indiana Commission for Higher Education on Friday, February 15, 2019, in Indianapolis.
Mary Moore, professor of sociology and associate provost of accreditation, assessment and education innovations (pictured right); Marianna Foulkrod, director of the Center for Service-Learning & Community Engagement; and Brad Neal, assistant professor of chemistry, attended the conference.
Mary Moore participated in a panel discussion on "Administrative Perspectives in Advancing Community Engagement: Priorities, Challenges, and Opportunities" along with administrators from Ball State University, Indiana State University, Ivy Tech, and Vincennes University. The session addressed challenges and opportunities, organizational structure and infrastructure, funding, sustainability of partnerships, faculty support and measuring impact and success.