UIndy professor coaches rising star in classical guitar
At the age of 14, Ian Tubbs has claimed six first-place awards in guitar competitions that span the globe. For the last seven years, he's been studying under classical guitarist Nemanja Ostojić, associate adjunct professor of music at the University of Indianapolis.  
"Nemanja's teaching is invaluable to us," said Ian's mom, Gia. "He teaches Ian in the most excellent way, helping him to be a musician of quality in every way – always concerned with the details as much as the bigger picture."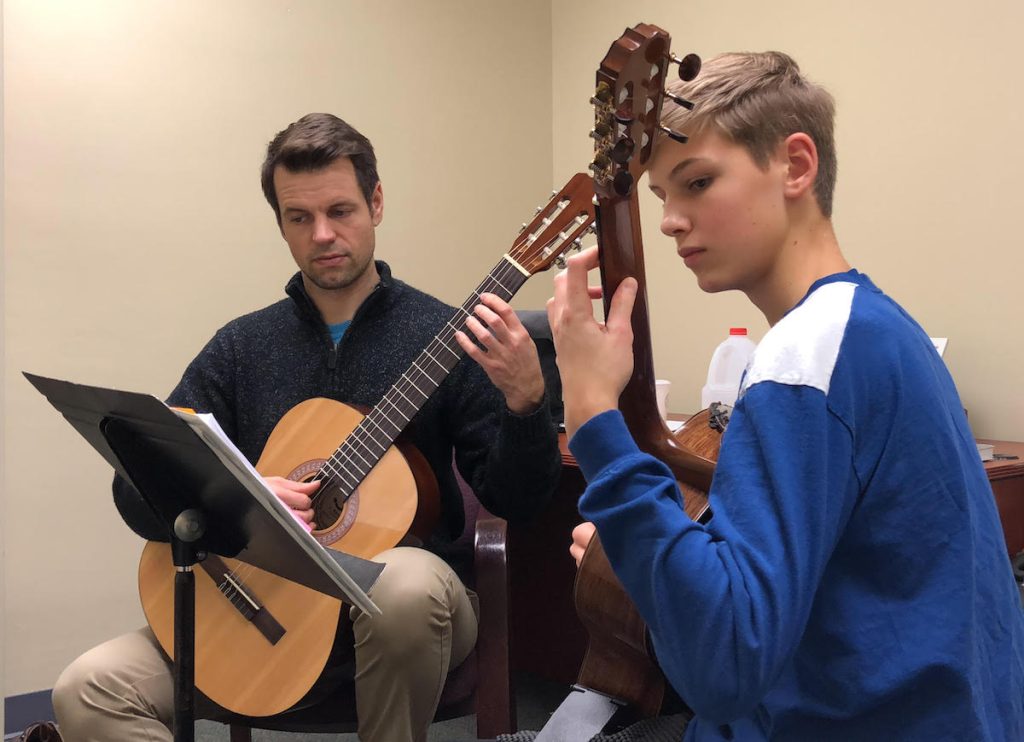 Music is a passion that runs in the Tubbs family. Ian's older sister plays classical piano and his dad took acoustic guitar lessons. When Ian was four years old, he decided he wanted to take piano lessons too and by age five, he asked for a toy acoustic guitar for Christmas.
"From that point, Ian took his toy guitar nearly everywhere he went," his mom said.
By the time Ian was seven, his parents knew it was time to seek out classical guitar lessons for Ian, who exhibited a natural talent and enthusiasm for the art form. Ian began taking 30-minute private classical guitar lessons with his mentor once a week, which would eventually become 90-minute sessions as his skills and age advanced.
"Ian practices between 2.5–4 hours each day, except on Sundays, which we try to keep as a day of rest, unless a competition makes practicing necessary," Gia explains.
Ian followed Ostojić to the University of Indianapolis Department of Music for a guitar pre-college program. (Hear Ian's 2015 spring recital performance)
"Nemanja has been the greatest connection we could have ever hoped for Ian," Gia said. "We feel very grateful and blessed to have Nemanja's mentorship and also his kind friendship to our family."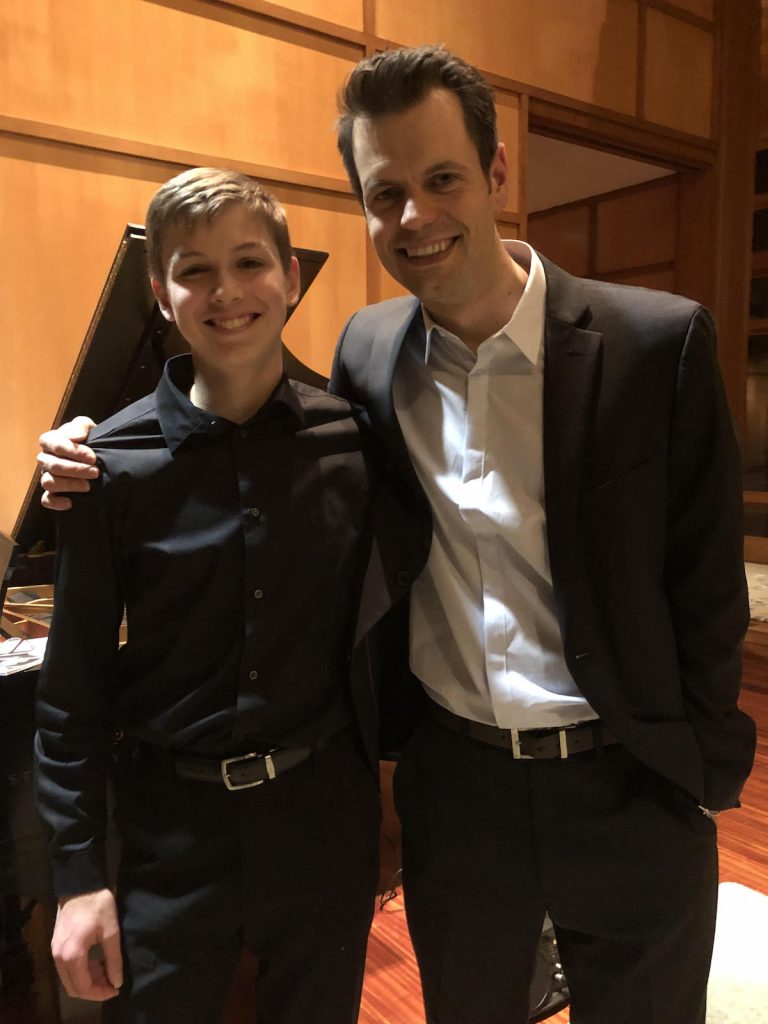 Related: Learn about a new classical guitar series at the University of Indianapolis started by Ostojić
Along with classical guitar, Ian is interested in physics, engineering and aviation. This summer, he will be attending an aviation camp to learn how to pilot small Cessna planes.
Ian's classical guitar awards include:
1st prize – 2018 Indianapolis Matinee Musicale Scholarship Competition (junior section)

1st prize – 2018 Bloomington Classical Guitar Society Aspiring Artist Award

1st prize – 2018 Jacobs School of Music International Classical Guitar Festival and Competition (junior division)

1st prize – 2018 Texas A&M International Classical Guitar Festival and Competition (junior division)

1st prize – 2017 Latino Arts Classical Guitar Competition in Milwaukee, WI (senior division)

1st prize – 2017

Guitar Art International Festival and Competition

in Belgrade, Serbia

2nd prize – 2016 Jacobs School of Music International Classical Guitar Festival and Competition (junior division)

3rd prize – 2018 Columbus State International Guitar Symposium (junior division)

3rd prize – 2017 Jacobs School of Music International Classical Guitar Festival and Competition (junior division)

3rd prize – 2016 Latino Arts Classical Guitar Competition in Milwaukee, WI (senior division)

4th prize – 2019 Orange County Classical Guitar Festival and Competition – Chapman University, California (youth division, 18 and under)
Learn more about the Department of Music at the University of Indianapolis