2019 Leadership Recognition Banquet honors outstanding students

The 2019 Leadership Recognition Banquet took place on Friday, April 26 and honored more than 50 students in categories including Outstanding Student Leader, Athletic Commitment to Service and Inclusion & Equity Trailblazer.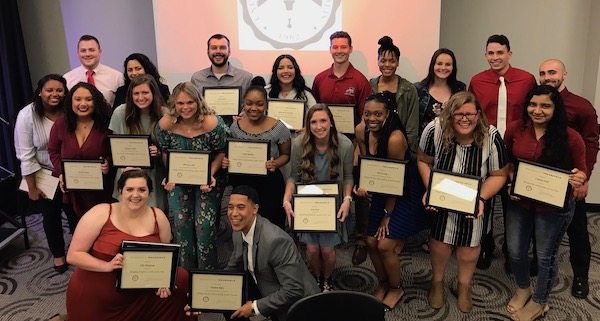 Congratulations, Greyhounds! Here's the complete list of winners:
Harvey M. Showalter Future Alumni Award – Taylor Carpenter
Resident Student Organization Advisor of the Year – D'ana Downing (advisor for the Black Student Association)
Student Organization of the Year – Public Relations Student Society of America (PRSSA)
Inclusion & Equity Trailblazer Award – UIndy Votes!
Athletic Commitment to Service Award – Women's Basketball
Outstanding Student Volunteer – Kiya Aldridge
Bridge Scholar Award for Outstanding Academic Achievement – Kourtney Christensen, Lauren Jones, Katelyn Lutzmann, Zachari Lynch, Meaghan Owens
Apartment Community Assistant of the Year – Jasmine Coe
Resident Assistant of the Year – Adam Lutgring (click to read his senior spotlight story)
Residential Community of the Year – Cravens Hall
Emerging Leader – Craig Chigadza, Ally Nickerson
Outstanding Student Leader of the Year – Erin Pool
Mindy Owens Outstanding Junior Leader – Brianna Aragon, Jailah Blakely, Brittany Lake, Deah Long, Brad Moon, Deshon Riley, Neicey Ross, Karlee Taylor, Jamarcus Walker, Hannah White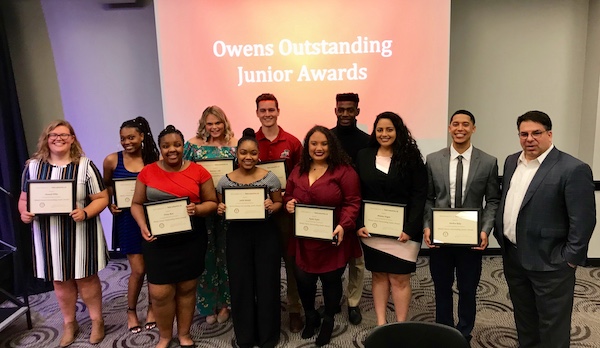 Strain Outstanding Senior – Natalie Benson, Zoe Berg, Taylor Carpenter, Kacie Johnson, Adam Lutgring, Corey Nack, Erin Pool, Johana Rosendo Guerrero, Yolanda Vidal, Kara Wagoner