Celebrating 20 years on staff in 2019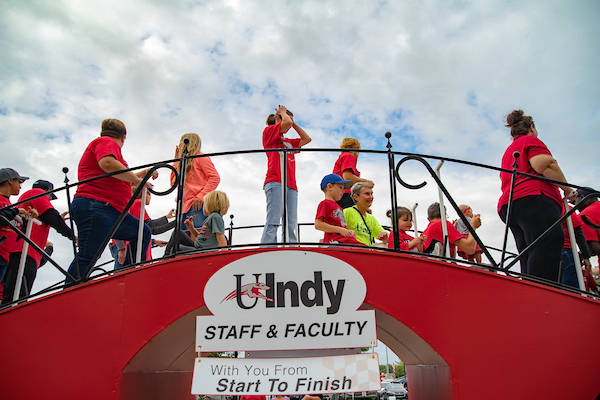 Dozens of employees who will be honored with service awards at the annual staff picnic on Tuesday, June 4. Three people will celebrate an impressive milestone – their 20-year anniversary with UIndy!
To honor this accomplishment, we asked each person to share a favorite memory from their time on campus. Find out what they said below and congratulate them in person during lunch on June 4!
Mary Craft, Campus Life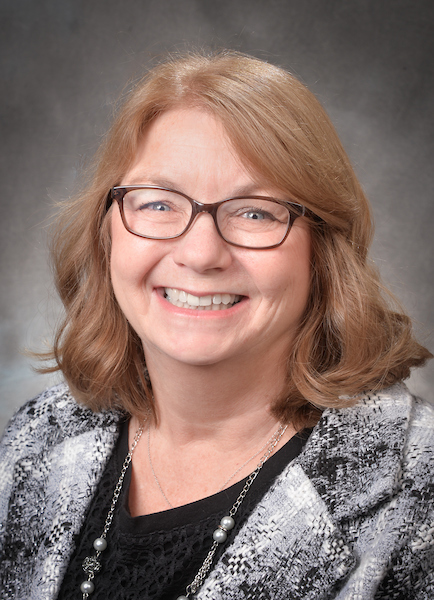 In the 20 years I have been at UIndy, I think my favorite memory is Freshmen Move-In Day. Every year it is so wonderful to see how the UIndy community works together and helps with this event. There's a sense of excitement all over the campus. Everyone has worked hard all summer to put the day together and it is such a wonderful sight to see the young people start the next step in their journeys. It never gets old to me!  I love seeing the proud parents in the bookstore and hearing the students get last minute instructions on laundry.  It is amazing to see the different athletic teams and student organizations help carry items for the freshmen and give them helpful suggestions.  The participation from both faculty and staff, all geared up in their Move-In t-shirts, is always a fun sight to see.  The golf carts are moving around from hall to hall and the organization of the entire campus community from top to bottom is apparent.  It is one day of the year that everyone walks away at the end of the day very tired, but with an accomplished smile. I have many happy memories from my years working at the University of Indianapolis, but seeing everyone so excited to start the year is my favorite!
Lois Jones, Advancement Services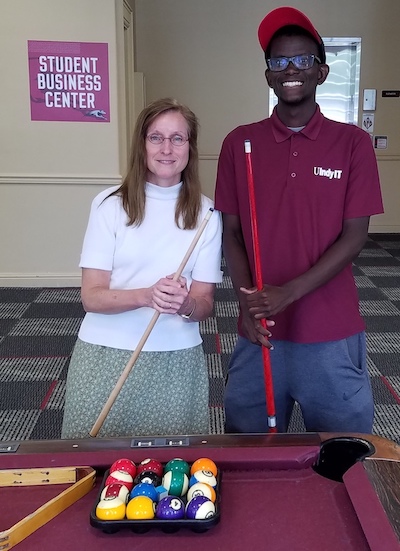 There are so many wonderful memories from my time working at UIndy, it's hard to narrow just one favorite memory from working here during a 20 year period: The people at UIndy are the best. Whether it's the three presidents I have worked under, the faculty and staff, and/or the students: ALL are very nice, kind, thoughtful people, BUT for just one favorite memory: I suppose that memory would be of a student (now a 2012 alum, Viresh Vasu, "adopting" me) so I could know that when I came to Schwitzer for my lunch break I would have someone to play pool with me. That same student (not pictured here) purchased pool sticks for me and for himself so that I had my very own pool stick to play with. 
Cindy Sturgeon, Ecumenical and Interfaith Programs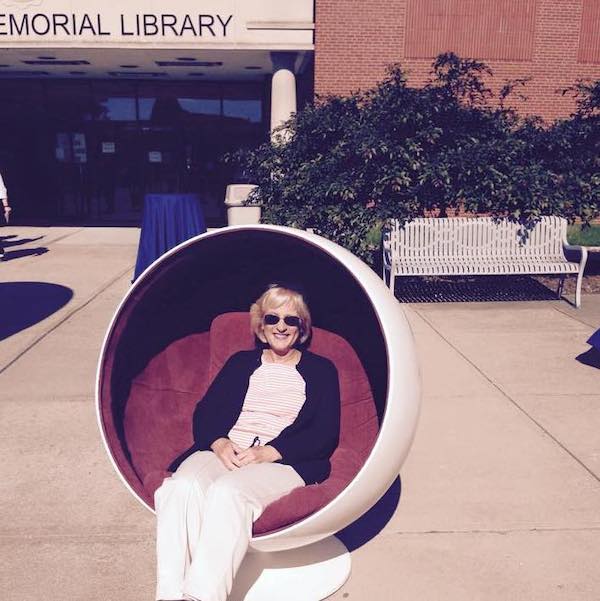 Since arriving on campus (then called Indiana Central University) as a freshman in 1975, this campus has greatly impacted me.
In September of 1999, I returned to campus to serve as an employee. My first position was administrative assistant to Vice President and Provost Lynn Youngblood, but I have also served in Advancement and Ecumenical & Interfaith Programs (EIP). Dr. Michael Cartwright, who was then Dean of Ecumenical & Interfaith Programs gave me many opportunities to grow. My favorite opportunity at UIndy was co-leading trips to the ecumenical community of Taizé in France with Sr. Jennifer Horner and Rev. Lang Brownlee. Spending time with our UIndy students and young people from around the word as we lived in Christian community with the brothers of Taizé was a life-changing experience. Another great opportunity was becoming a Spiritual Director through a two-year certificate program at the Benedict Inn Retreat and Conference Center run by the sisters of Our Lady of Grace Monastery and now I am able to offer spiritual direction to students.
UIndy is a rich tradition in my family. I still remember watching my son, Charlie Tyree '05, and my daughter, Tiffany Tyree Peterman '07, walk across the stage at graduation and join me as alumni of UIndy.
I am also grateful to work beside my EIP colleagues: Rev. Jeremiah Gibbs, Rev. Arionne Williams and Rev. David Boyd, as we serve our campus. I will always cherish so many wonderful memories of students that I have watched grow. Many have left footprints on my heart that will last forever.
I am thankful that UIndy has given me so many cherished memories during my twenty years of serving here as an employee.
Congratulations to all staff celebrating a milestone this summer!