Volunteers needed for Movin' Crew 2019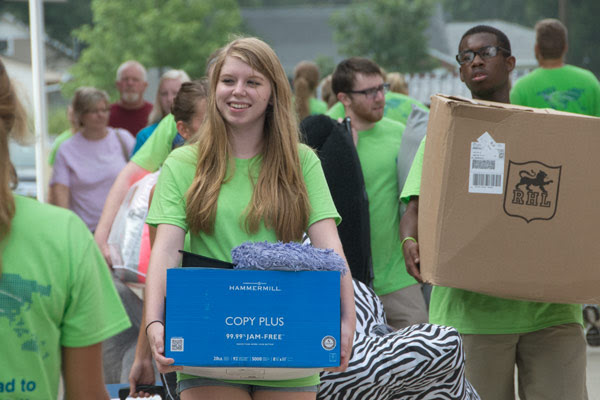 Sign up to help new students move in on Wednesday, August 21, 2019!
Movin' Crew will take place from 7:30am-11:30am and we need the help of faculty, staff and students to create a wonderful day for new students and families!
Students who sign up to assist will be able to move into campus housing on Tuesday, August 20, from 10am-12pm.