New Dean Announcement from the Office of the Provost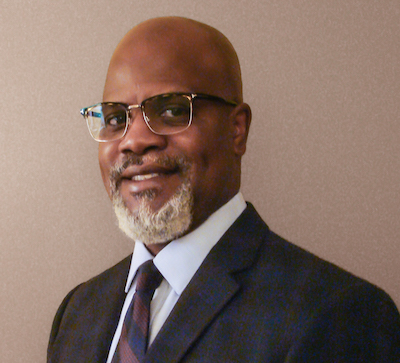 Dear UIndy Colleagues,
After a national competitive search, I am very pleased to announce that Torrey Wilson, Ph.D. will become the next Dean of the College of Applied and Behavioral Sciences effective August 1, 2019.
Dr. Wilson is an associate professor of clinical psychology at the Illinois School of Professional Psychology at Argosy University. In his faculty role, he served as chair of the curriculum committee, taught graduate courses, advised doctoral students and served on program and university-wide committees. Prior to that, he was the Department Chair of the Clinical Psychology Program at Adler University in Chicago where he successfully led the unit through APA accreditation, facilitated recruitment and oversaw the department budget.
Dr. Wilson's extensive academic qualifications, research background and broad professional service makes him the ideal candidate to grow the programs in the College of Applied and Behavioral Sciences and lead faculty as they prepare for future career opportunities. His research areas address several of the most prevalent issues in the field of psychology today: sexual harassment in psychology training, marginalization of non-dominant groups and managing diversity conflicts in the classroom/academic environment. Dr. Wilson plans to continue these lines of scholarly inquiry.
A native of New Orleans, Louisiana, Dr. Wilson began his baccalaureate studies at Xavier University where he earned a Bachelor of Science in Psychology and a Master of Arts in Counseling. His doctoral work took him to Loyola University-Chicago where he earned his Doctor of Philosophy degree in Counseling Psychology.
I am very appreciative to all the search committee members for their outstanding work in helping us find Torrey. The committee was co-chaired by Dean John Kuykendall of the School of Education and Dr. Erin Fekete, who is currently serving as Interim Dean of CABS. Members of the committee were: Tyronn Bell, Jeff Bryant, Emma Eckart, Samantha Gray, Katie Kivisto, Melissa Loria, Jackie Maxwell, Lynn Shaw, Cecilia Van Wijk and Wanda Watts.
A news release regarding Dr. Wilson's appointment will be issued to various constituent groups and higher education outlets shortly.
Please join me in extending Dr. Wilson congratulations.
Stephen H. Kolison Jr., Ph.D.
Executive Vice President and Provost