UIndy recognized for award-winning Giving Tuesday campaign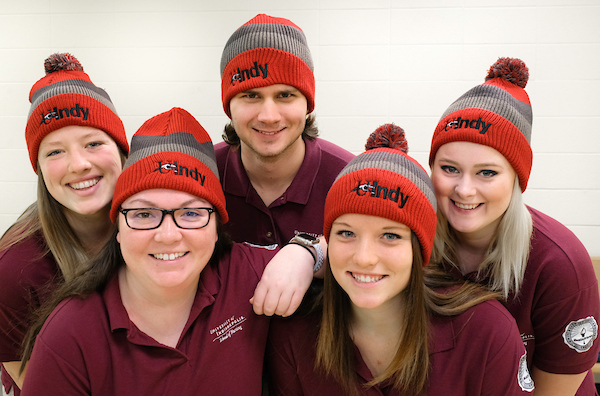 The University of Indianapolis' 2018 Giving Tuesday campaign, Hats off to Health! A Healthier Community Starts with You, has been selected to receive the 2019 Program of Excellence Award from the Independent College Advancement Associates (ICAA).
The Program of Excellence Award recognizes a successfully deployed program within a school that enhances the advancement division and/or university as a whole. The award celebrates people and teams that have developed innovative programs, tools, and systems and recognizes best practices in the field of advancement.

UIndy's 2018 Giving Tuesday campaign set a single-day school record with $52,332 raised from 691 donors. By making a gift of at least $27, supporters contributed to the many programs that enhance the well-being of our communities. They also received a UIndy beanie, featured in the photo above.
Thank you to everyone who helped make Giving Tuesday impactful and successful!
Mark your calendars for Giving Tuesday: December 3, 2019