Prof. Angelia Ridgway and alum Nate Ridgway release new book, "Don't Ditch That Tech"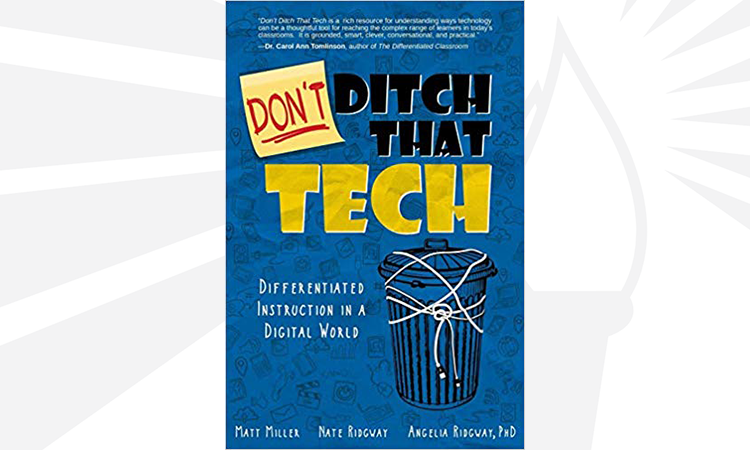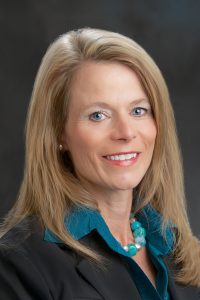 Don't Ditch That Tech provides practical ideas to help educators find the sweet spot where classroom devices meet students' needs. Angelia Ridgway, professor and director of secondary education, along with co-authors Nate Ridgway '14 (history and special education) and Matt Miller, have put together a teacher-tailored guide that provides tips on how to develop attention-grabbing strategies, build metacognitive practices, and more. 
Q: What was your inspiration to write a book encouraging educators to embrace technology?
Professor Ridgway: The inspiration came from a few years of my observation of new teachers and university faculty members. As I saw teachers begin to transition to the 1:1 technology (one device, one student) in K-12 schools, I noted that there was tremendous power to be captured in harnessing instructional technology to better meet learners' needs. 
So, I took the idea to Nate and invited him to create a proposal with me addressing ideas for the integration of instructional technology to differentiate for learners' specific needs. Matt Miller, a former Spanish teacher like myself, has been the engine behind a brand called "Ditch that Textbook" encouraging teachers to revolutionize learning by empowering students to explore the world via instructional technology. We crafted a proposal, vetted it with Matt and asked if he would take the idea to his publisher.
Q: Can you provide some examples described in the book of how teachers can use technology to enhance the learning experience for their students?
A: There are dozens of examples in the book, but among the most sought-after in our conference presentations have been technological tools for meeting the needs of struggling readers, building choice in the ways in which students express their knowledge, and apps and strategies for making content more authentic to students in all content areas. 
Q: What are some of the challenges that educators face when dealing with technology in the classroom? 
A: Because each educator has a different journey in terms of technology integration, we felt the book should also be differentiated for the reader. This mitigates the issue of expecting that every teacher or professor learns every technological tool for every purpose. The book is differentiated based on a self-survey so that it becomes more akin to a "choose your own adventure" than a prescriptive "one size fits all" read.
This is an ever-evolving topic as the educational and technological landscapes continue to change. Teachers, professors and parents can follow Angie and Nate Ridgway on Twitter, or visit their website. For more information on Don't Ditch That Tech, click here.