Kathy Bauchle stars in "Go Be Joan"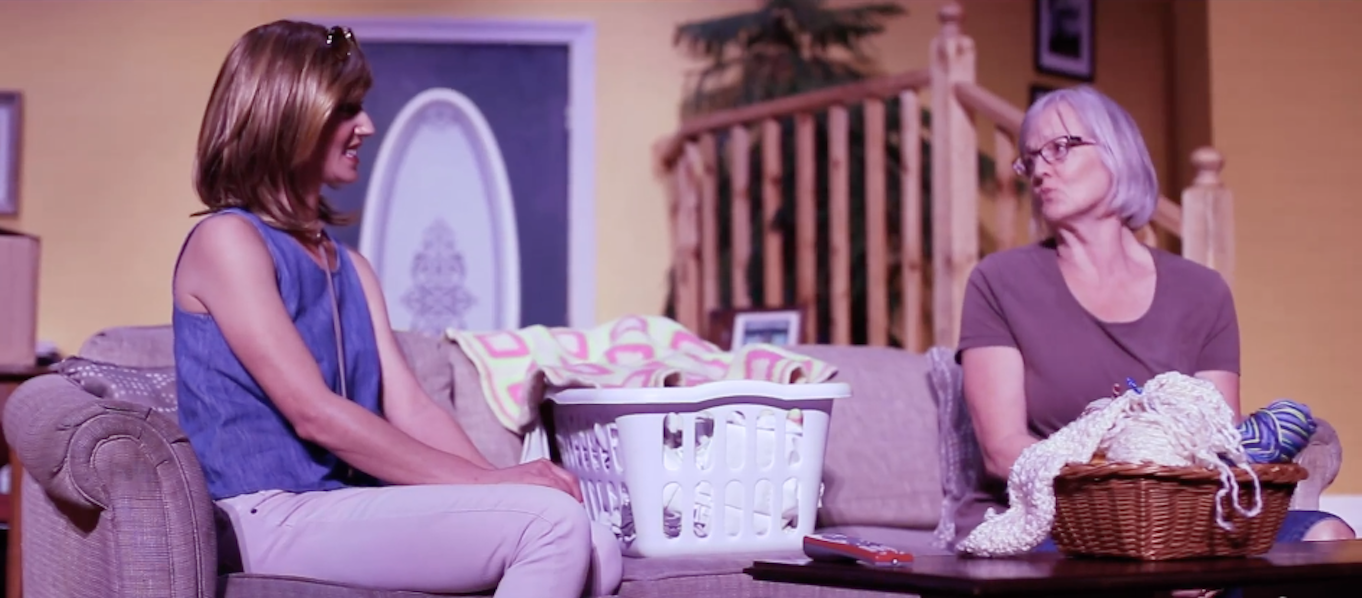 One of Kathy Bauchle's 2019 goals was to go to two auditions for a local production, thinking it would take several before a playwright or director would risk casting an unknown. It took just one and that's how she ended up in the titular role in "Go Be Joan," by Nathaniel Adams produced by Fat Turtle Theatre Company this July. 
Raising and homeschooling five children did not leave a lot of time for Bauchle, a member of UIndy's Facilities Management staff, to put her theatre and speech degrees to work. "There wasn't much time for dabbling in theatre," she said, but she did stay involved in several ways that helped keep her drama skills sharp.
Bauchle was active in the drama ministry at Indian Creek Christian Church on the southside of Indianapolis and directed a drama team for homeschooled teens. She also did work with an assisted living company doing short scenes for leadership training seminars. 
This year, with her children having grown and left the house, the time seemed right to get involved in the theatre community. "I just didn't have time before. I was the parent, teacher, administrator and guidance counselor for our homeschool," she said with a laugh.
The Fat Turtle production was Bauchle's first step into the Indy theatre community. "Truth be told, I figured I would have to audition a handful of times before someone would take a chance on me," she said. "Little did I know that Brandi Underwood, the artistic director, liked to gamble on new faces."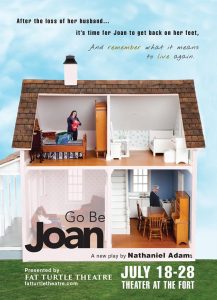 Fat Turtle Theatre Company was founded in 2017 with the vision of building up creative voices in Indianapolis. The company remains dedicated to giving voices to the playwrights of Indianapolis through yearly initiatives like the Incubator Project. Fat Turtle accepts submissions from local playwrights before selecting a winning script to produce.
"Fat Turtle is a special kind of theatre company because they take new scripts written by Indianapolis playwrights, puts them through a workshop process with the playwright present, give the author time for rewrites then go into the audition process and rehearsals with the end result being the world premiere of these works," Bauchle said.
The 2019 selection of the Incubator Project was a play entitled "Go Be Joan," authored by Nathaniel Adams, and despite a long layoff from acting, Bauchle ended up in the titular role!
"Go Be Joan" is a story about a woman who lost her husband several years prior and has since become a shut-in. The story follows Joan as she is aided by her friends and family to learn how to live life fully once more.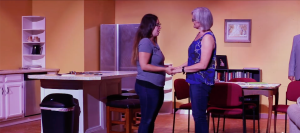 "It is an emotional story about living with grief and letting it make you stronger," Bauchle said. "Rehearsals were emotionally exhausting at times, but always exciting as I learned more about the character, her family and neighbors." 
Bauchle doesn't have a project lined up for after "Go Be Joan," but she anticipates continuing her work. "I hope to audition again when I see an interesting role," she said, "but that is the struggle – finding an age appropriate character that doesn't push me too far outside the parameters of my Christian faith."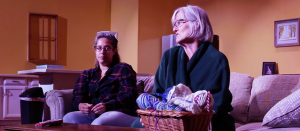 Bauchle would encourage others interested in joining the Indianapolis theatre community to just get online and see what they can find. There are several Facebook pages that post notices for auditions or tech needs, which was how she found out about "Go Be Joan."
Bachle added that you shouldn't let a lack of formal experience stop you either – you never know when the right opportunity might come your way. "It was rather comical at my audition," she said, "they asked for a resume and a headshot – and at the time I had neither!" 
Now, she has both.