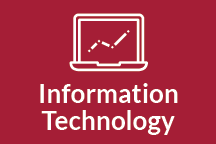 Do you find yourself forgetting:
How to request audiovisual equipment for a class or meeting?
How about checking your voicemail remotely?
How to purchase technology with departmental funds?
Us too! We've got that all covered at techguides.uindy.edu. We've moved our FAQ's to a new, improved, mobile-friendly self-help tool called Tech Guides. Take a look and let us know what you think. New articles are coming, so check often!