Greg Clapper eulogizes Flight 232 Captain Al Haynes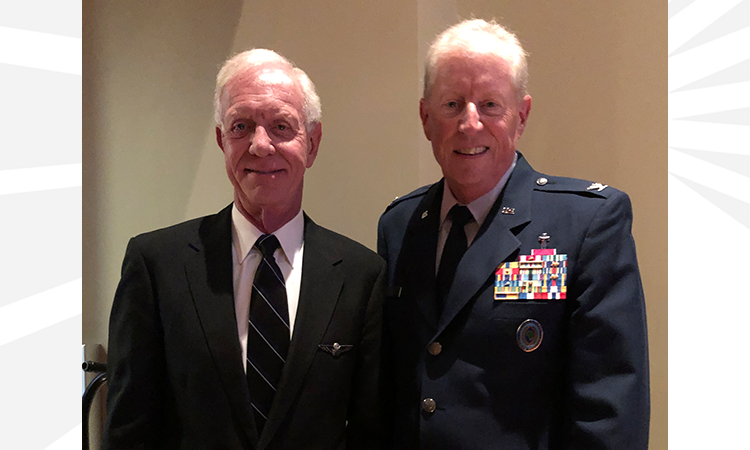 Dr. Greg Clapper, professor of religion and philosophy, was asked by the family of United Airlines Captain Al Haynes to be a part of his funeral service on Saturday, October 5. Captain Haynes was in charge of Flight 232 which made a crash landing in Iowa in July of 1989 and Dr. Clapper was the Air Force Chaplain on the scene of the crash. The crash saw 112 die, but Capt. Haynes's heroic cockpit management, after losing all hydraulics, allowed the plane to land at the airport where emergency crews could fight the fire and provide care to the injured, allowing 184 to live.
Among those eulogizing Capt. Haynes at his funeral was Sully Sullenberger, the hero pilot of the 2009  "miracle on the Hudson" which saw him safely land an airliner on the Hudson River after striking a flock of geese. This man, featured in the 2015 movie "Sully" starring Tom Hanks, helped all who gathered for Al Haynes's funeral understand the utmost admiration that the aviation community had for Al Haynes.
Sully simply said, "Al Haynes was my hero."
Photo: Sully Sullenberger, left, with Dr. Clapper.