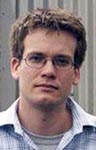 From Leslie Gardner in the Department of Mathematical Sciences:
I have envelopes of free organic catnip from my garden available for Christmas giving. These are free – no charge.
For those of you who do not know, catnip is a member of the mint family that most cats enjoy. Think of it as having the mind-bending effects of marijuana with the health benefits of spinach. See https://pets.webmd.com/cats/catnip-effects-on-cats#1
You can toss a little on the floor and they will eat it and roll in it. It will not hurt them if they eat it. You can put it in an airtight jar or cookie tin with their toys so the scent gets on the toys and they will enjoy the toys more. You can buy toys with velcro openings and put the catnip inside or you can sew your own and stuff them with catnip.
I will be in my office Martin Hall  365 today (Dec. 6) 1 p.m. -3 p.m. handing out catnip.
Next week (Dec. 9-13) you can pick up catnip from Mary Grant in Sease Wing 201N.
Leslie Gardner, Ph.D.
Professor of Mathematics
Department of Mathematical Sciences