More than 250 students graduate at University of Indianapolis December 2019 Commencement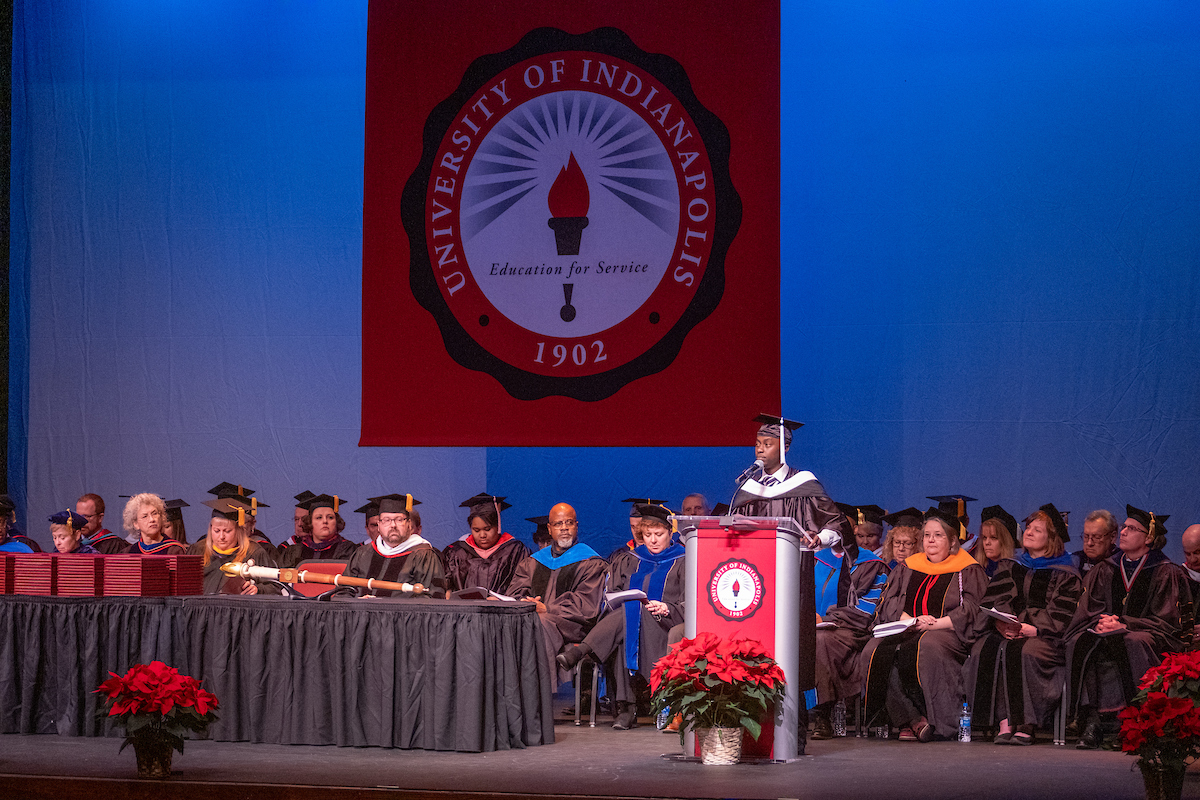 The University of Indianapolis held its December Commencement Ceremony on Saturday before a capacity crowd in Ransburg Auditorium.
More than 260 students graduated from the University of Indianapolis in December, including 198 undergraduates, 56 graduate and 7 doctoral students. The total number of University of Indianapolis graduates for 2019 (May, August and December combined) stands at 1,534 students, with 1,030 undergraduate, 371 graduate, and 133 doctoral students. Graduates from 2019 hail from 25 countries.
President Rob L. Manuel encouraged graduates to pursue great ideas through community-building, service and passion.
"You are now and forever will be a part of our story. You are now part of the UIndy quilt – a tapestry woven together over more than 110 years," Manuel said.
The ceremony included a full academic procession, performances by Department of Music students and the National Anthem performed by Brionna Coats '23 (music).
Emily Slaven, University of Indianapolis 2019 Teacher of the Year, will provide the Commencement address. Slaven is an associate professor in the Krannert School of Physical Therapy, where she serves as director of the Orthopedic Residency Program.
Dr. Slaven sent graduates off with three pieces of advice: Be proud of their accomplishment and do not undervalue the time and effort that went into graduation; find something you are passionate about and work toward it; and to give back and help the community.
Student speaker Eric Kabuthia '19 (Master of Arts, international relations) reflected on what he deemed the greatest lesson he learned at UIndy: learning to unapologetically be yourself.
"UIndy is the place where you become more, the place where you become ready to face the world, this is the place where you emerge you," said Kabuthia.