Kathryn Boucher contributes to national Student Experience Project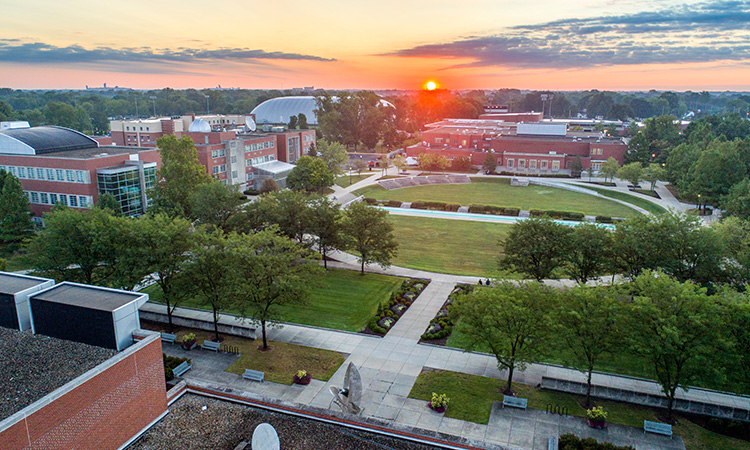 Creating a sense of belonging is an integral part of student retention efforts at universities and colleges across the country. Kathryn L. Boucher, assistant professor of psychology at the University of Indianapolis, is participating in a large collaborative grant through the Raikes Foundation called the Student Experience Project, an initiative designed to address those issues.
Launched in November 2019, the Student Experience Project was created to tackle inequities in college success by transforming the student experience. By focusing on building community and a sense of belonging on campus, the SEP is working to build a future of higher education where all students—particularly students who face barriers entering college—feel supported to persist through academic challenges until graduation day.
Boucher contributed to the College Transition Collaborative, which supports the Student Experience Project.
Q. What type of research are you doing with the College Transition Collaborative? 
As a Research Fellow with the College Transition Collaborative, I have spent the last year gaining the perspectives of university partners' students, faculty, and staff through surveys and focus groups on their campuses. In the Student Experience Project, we seek to understand what experiences are impactful in students' early coursework in STEM in order to, in the next year, help participating universities foster an environment where all students, irrespective of background, feel like they belong and can succeed.
Q. Why is the issue of creating equitable learning environments particularly important right now?
Given that one-third of new college students will not graduate within six years, universities are more focused than ever on student success efforts. Equity gaps in retention and graduation rates occur for first-generation college students, students of color, and students with high financial stress. As the student bodies of college campuses are becoming more diverse, it is particularly important right now to find ways to create equitable learning environments that close equity gaps and increase retention and graduation rates for all students.
Q. What made you interested in this topic? 
A lot of the discussion around retention focuses on the student debt crisis and student preparedness for college coursework. Although these are critical factors that shape student success, my past research and research of my collaborators at the College Transition Collaborative demonstrate that how students experience the campus environment also matters. I am interested in this topic in order to provide university administrators, faculty, and staff with tools to assess their campus climate and transform their messages and supports to signal that they believe in the ability of all students, especially in difficult STEM courses.
Q. What are the potential applications for this research? 
As a research-practice partnership, this project will deliver tools that can be scaled and shared across college campuses to help universities better serve all students that they enroll. We seek to meaningfully improve the experiences and performance of students in early STEM courses to reduce equity gaps in grades and graduation rates more broadly.
Learn more or follow #studentexperienceproject or @sepvoices on Twitter.