Beethoven's birthday celebration sparks UIndy Art & Design creativity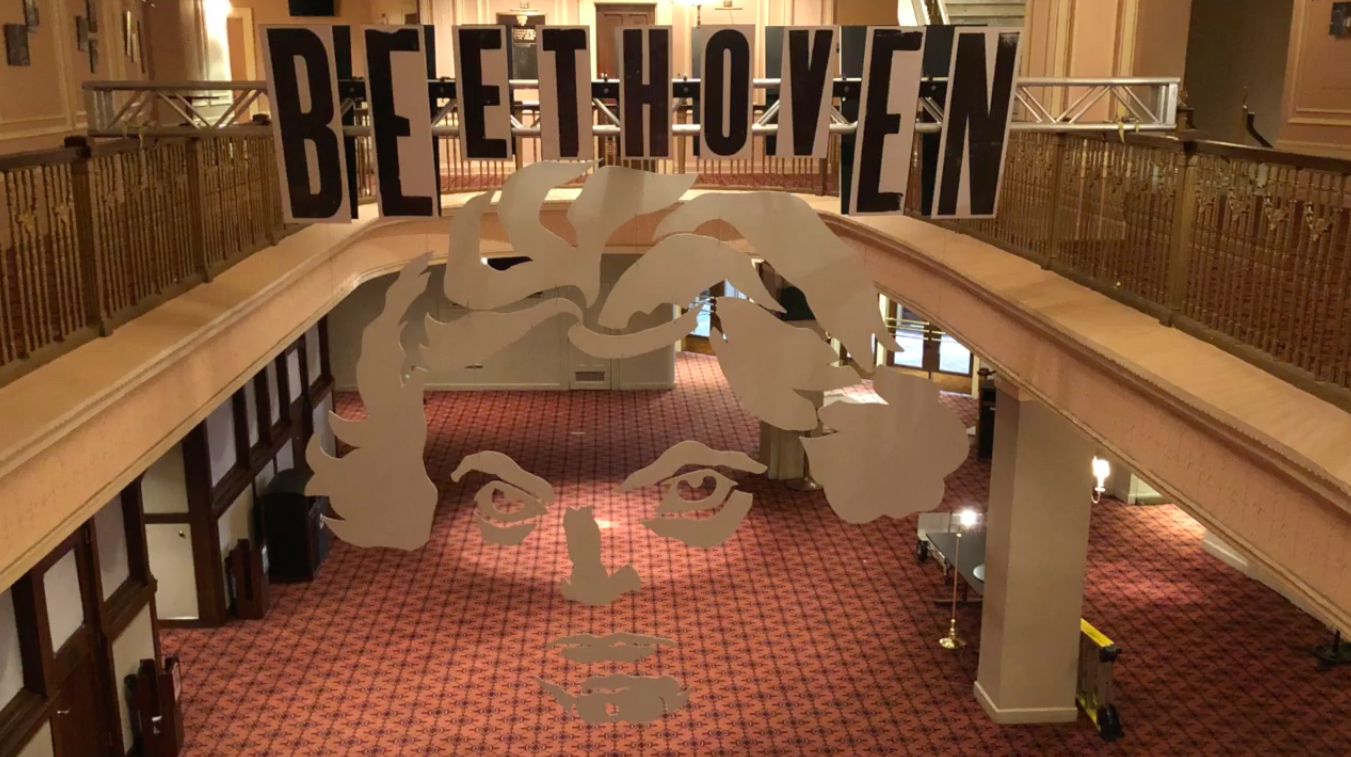 A familiar face is on display at the Hilbert Circle Theatre in downtown Indianapolis, thanks to the hard work and collaboration of University of Indianapolis faculty and students. The Department of Art & Design was invited to create a hanging sculpture for the Indianapolis Symphony Orchestra's 2020 Beethoven Series. 
The work of art was constructed in celebration of Beethoven's 250th birthday and the ISO's accompanying yearlong concert series, featuring his major works and newly commissioned pieces. UIndy's Art & Design department was recommended to the ISO by Laura Irmer '06 (liberal studies) '08 (M.A., English), a member of their staff who also teaches as an adjunct in the Department of English and the piece was designed and installed by James Viewegh, professor and department chair, and assistant professors Nathaniel Foley and Katherine Fries. They were given complete artistic freedom and chose to use a well-known portrait of Beethoven for the inspiration behind the sculpture.
Viewegh viewed the project as "a great opportunity for UIndy and the Department of Art & Design to partner with community organizations to create unique works of art for the public." He went on to state that "projects like this provide Art & Design a venue to demonstrate the creative talent of our faculty and students and the community partner with cool artwork."
This artwork adds to the Department of Art & Design's portfolio of collaborations that extend the University's impact on the city's lively art scene. The River Fish sculpture, also constructed by Viewegh and Foley, these projects showcase  the ways UIndy faculty and students are teaming up with the surrounding community to make a difference and celebrate Indianapolis through art and design.