Deah Long '20 wraps up undergrad career with Pacers internship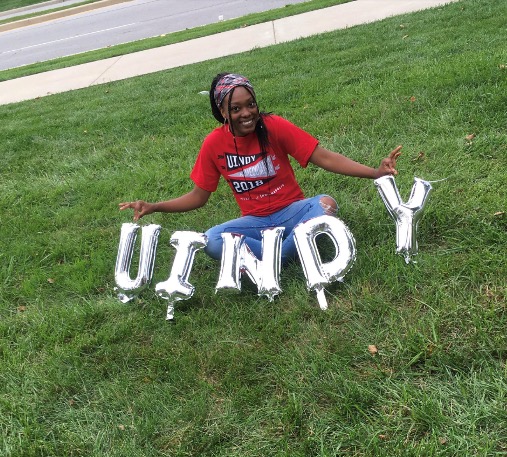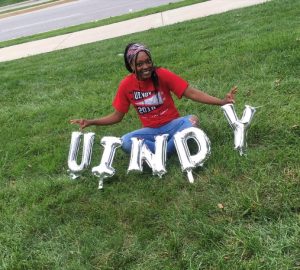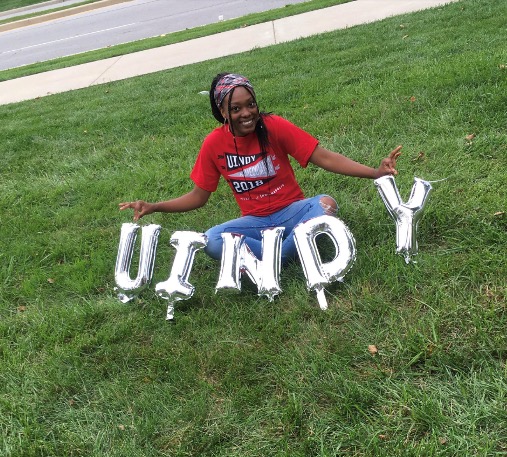 Deah Long '20 (sport management with a minor in business administration) landed an internship with the Indiana Pacers during her senior year at the University of Indianapolis. 
Her responsibilities have included preparing cards for the emcees, changing CO2 tanks for the t-shirt guns, and taking the mascots/entertainment teams to and from their appearances. 
"On game days I would prepare the team line-ups and take them to the announcer to read at the beginning of the game," she explained. "I would also have to load the tunnel with everything we would need to use for that specific game, such as t-shirt guns, Boomer's props, and prizes or objects needed for on-court activities. I was able to network with many people with important roles and pick up new skills that I have no doubt I will use in the near future." 
She got the opportunity after doing a job-shadow with the Pacers' operations department, set up by one of her faculty mentors, Jennifer VanSickle, professor of sport management. 
"Deah is always willing to go above and beyond," VanSickle said. "I was sure that if she spent some time with the supervisors there that they would be impressed with her and want to hire her as an intern. I have watched her grow in confidence, which has helped her be a better leader and be willing to offer suggestions and solutions."  
During her time on campus, Long also completed an internship with UIndy Facilities and helped plan the 2019 Special Olympics State Youth Basketball tournament held on the UIndy campus. 
Long says the sport management program has prepared her for a career in the field by requiring students to complete at least two separate internships before graduating.
"The most significant way UIndy has had an impact on me would be the connections I have been able to make that led to amazing opportunities," said Long. "Sport management is something that cannot be fully taught in a classroom, but with real-world experience."
Following graduation, Long will be attending graduate school at UIndy.
"My time at UIndy has been amazing and I am glad I chose to attend this university. I will forever cherish the memories, friendships, and connections I have made during my time here," she said.
Her advice for incoming freshmen: 
"Take your courses seriously in the beginning. Many students come into college with the mindset that since it is only their first year, they have enough time to "focus on fun" and save the academics for later. While it is possible to bring your grades up, fixing your GPA will prove to be extremely difficult. The goal is to balance your social life with your academics!"