Jodie Ferise accepts position with Independent Colleges of Indiana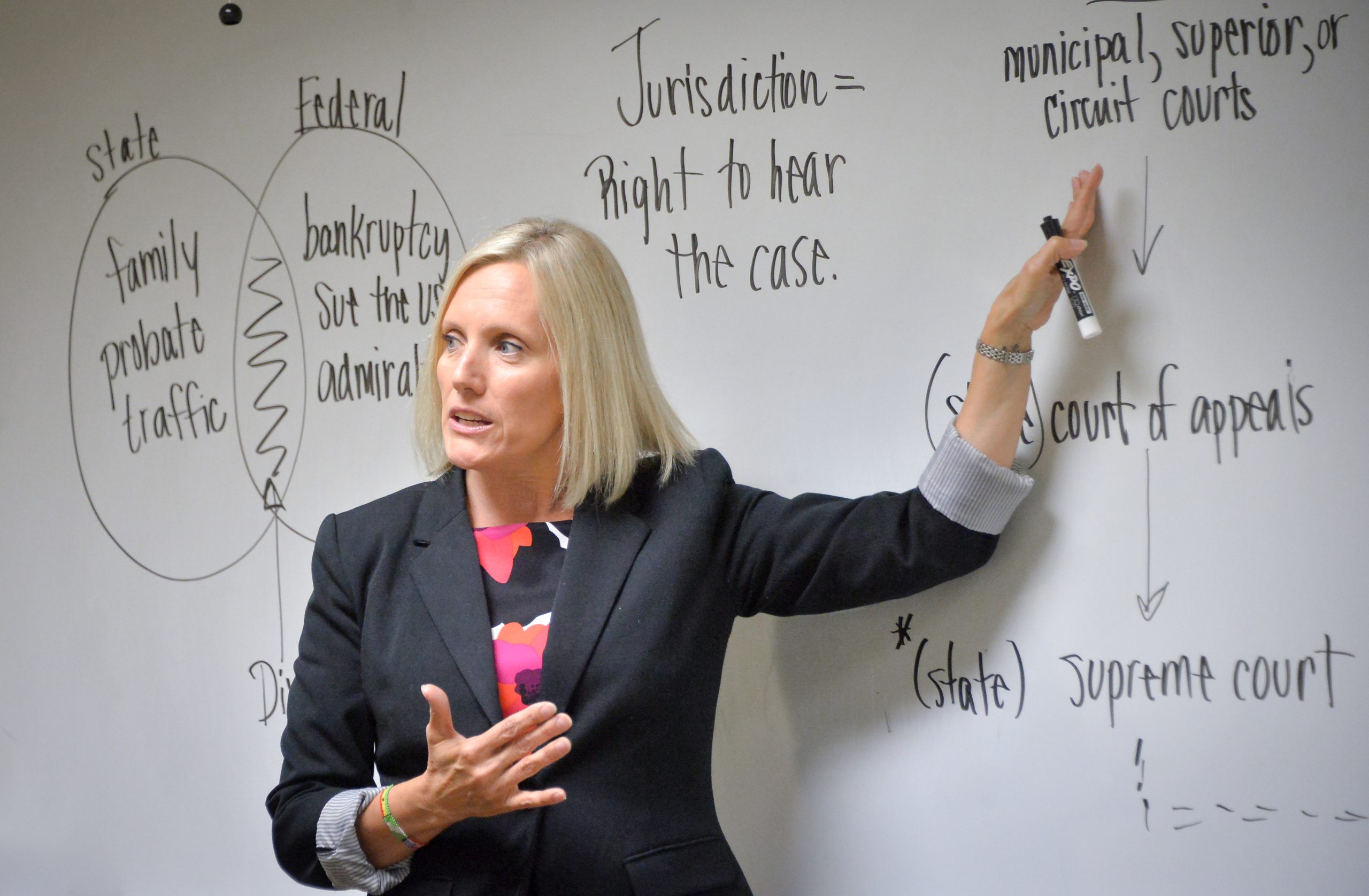 Dear UIndy Family,
It is with mixed feelings that I formally announce to you that Associate Provost and Chief International Officer, Dr. Jodie Ferise, has accepted the position of Vice President and General Counsel for the Independent Colleges of Indiana (ICI).  Jodie will be with us helping with the transition of our International programs through the second week of May.
Jodie joined UIndy in 2007 as an Assistant Professor in the School of Business and taught classes in business law, human resources, business communications, and management.  Since 2017, she has served as Associate Provost for International Engagement.  In January 2019, her portfolio was enhanced by the addition of the responsibilities of Chief International Officer.  Over her entire time at UIndy she has served with distinction and integrity.  Her accomplishments here are numerous.  Let me cite just a few:
1. With her leadership, we merged international activities housed in different areas across the campus into the new Center for Global Engagement.  That allowed us to maximize synergy and efficiency in our international work and optimized operating costs;
2. As a result of the COVID-19 crisis, she provided leadership in decision-making pertaining to study abroad and faculty-led travel.  In addition, she orchestrated the transition of all joint program classes, normally taught on the ground in China, to online learning, including facilitating the training for the affected instructors and troubleshooting issues that arose as we moved several hundred students into and through their virtual courses;
3. In 2010, she was chosen as the School of Business Outstanding Teacher and in 2011 was a finalist for university-wide Teacher of the Year;
4. In 2011, she and her students founded Precious Words Africa, a project to take educational resources to students in West Africa.  Over the course of eight trips to Ghana, Dr. Ferise and her students have outfitted four libraries, a computer lab, a kindergarten, two primary schools, a preschool, and a junior high, and in 2012 they created and began leading Camp Rising Hope, an educational empowerment day camp experience for school-aged children.  They have shipped more than 10,000 books to Ghana, and their libraries have led to measurable changes in both test scores and employment opportunities in the West African communities they have served.  In 2019, the Precious Words Project expanded to include health and wellness education and programming;
5. From 2015 to 2017, she served as the President of the UIndy Faculty Senate and has served as a member or chair of many campus-wide committees;
6. Jodie has been actively involved in work with the Burmese refugee community in Perry Township, developing a service-learning course in which UIndy students learn about and engage with the local Burmese community, serving side-by-side with the resettled residents of the area.
To ensure a smooth transition, Jodie will begin transitioning her responsibilities to Dr. Mary Moore. Dr. Moore will assume the role of Chief International Officer in addition to her current role as Associate Provost for Accreditation, Assessment, and Educational Innovation.  To ensure that the relationship with NIT is preserved, Dr. Larry Belcher will assume full responsibility for the success and sustainability of the NIT Joint Program as an extension of the School of Business programs.  In addition, I am asking Ms. Ghina Sadek to move into the role of Director of Global Education and Ms. Kay Gunyon as Director of Global Student Recruitment and Admissions.
It has been a pleasure working with Jodie.  I am very proud of Jodie's accomplishments here and her contributions to the advancement of UIndy.  She leaves here as a valued colleague and friend.  Her new appointment is a tremendous professional achievement.  Because of that, I am very happy for her and grateful for her work here during the last 13 years.  Please join me in expressing congratulations, thanks, and appreciation to her, and wishing her great success in her new role at ICI.
Sincerely yours,
Stephen H. Kolison Jr., PhD
Executive Vice President and Provost
Professor of Biology