Dr. Stephen Kolison, Executive Vice President and Provost, announced as President of SUNY-Fredonia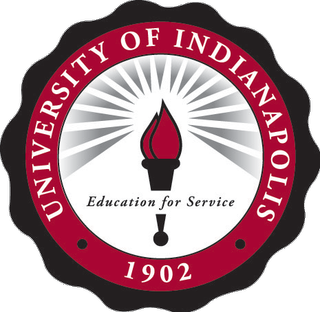 Dr. Stephen Kolison, Jr., who has served as Executive Vice President and Provost here at the University of Indianapolis since 2017, was announced as the next president of the State University of New York's Fredonia campus.
During his time as the chief academic officer at UIndy, Dr. Kolison was responsible for the strategic leadership of all academic programs as well as the University's teaching and research mission. He worked tirelessly, on and off campus, to ensure the University upheld its reputation for academic excellence and a commitment to "Education for Service."
Dr. Kolison led many initiatives and projects critical to strengthening the culture and outcomes for students, fostering and sustaining interdisciplinary research with external stakeholders, connecting the work between departments and colleges, and integrating the community in opportunities to help faculty and students learn through hands-on research and service-learning.
The Annual Scholars Showcase was established as an opportunity to bring together faculty and students to present their research and creative works to the campus community and external stakeholders. This initiative enables scholarship from the different disciplines around our campus to share their research and create opportunities for collaboration.
Dr. Kolison was also integral in the development of the University's Academic Master Plan. He employed a process that was inclusive of faculty, staff, students, trustees, and other stakeholders in working toward a shared vision for the University. Dr. Kolison also created new faculty tracks, established new degree programs, and helped redefine the roles of deans at UIndy. He also oversaw the re-establishment of the Office of Institutional Research and Data Analytics to help inform decision-making across the University.
On a personal note, Stephen has proven to be a trusted advisor to me. He was a true leader in shaping our response to the crisis created by the Coronavirus, and has provided steady and thoughtful leadership during his time with us. He was a true advocate for the faculty with our Board of Trustees and in the deliberations at the University. There is no doubt that Dr. Kolison, even in three short years, has left a lasting impact on the University of Indianapolis, and our campus community has benefited greatly from his leadership. I am grateful that Stephen chose to be with us at UIndy, and know that he will become an impactful leader at SUNY Fredonia.
Prior to joining the University of Indianapolis, Dr. Kolison held a cabinet-level position as Associate Vice President for Academic Programs, Education Innovation, and Governance for the University of Wisconsin System from October 2008 to March 2017, as well as serving as Tennessee State University's Research Director of the Cooperative Agricultural Program and founding Dean of the Institute of Agricultural and Environmental Research after beginning his career at Tuskegee University in Alabama. Dr. Kolison will take this career's worth of experience with him as he prepares to lead SUNY-Fredonia.
Since we are about to start our academic year and do not have enough time to operate a thorough search for Stephen's replacement, we will need to appoint an interim Provost for the upcoming year.  I have asked Dr. Mary Beth Bagg to be the interim Provost for the 2020-2021 Academic year. I have also asked Dr. Stephen Nawrocki to continue in his role as Assistant to the Provost with a focus on managing our shared governance relationship with the Faculty Senate, and help manage processes like Promotion and Tenure, and Sabbaticals. All other leadership structures in the Provost Cabinet will remain intact to ensure stability during the upcoming year.
While Mary Beth will work with Dr. Kolison to ensure a smooth transition, we will begin immediately to work with our academic leaders around campus to design a search process to find our next Provost.
Please join me in thanking Dr. Kolison for his service to UIndy and congratulating him on his new role!