UIndy RBASOE Receives FIRST Indiana Robotics Award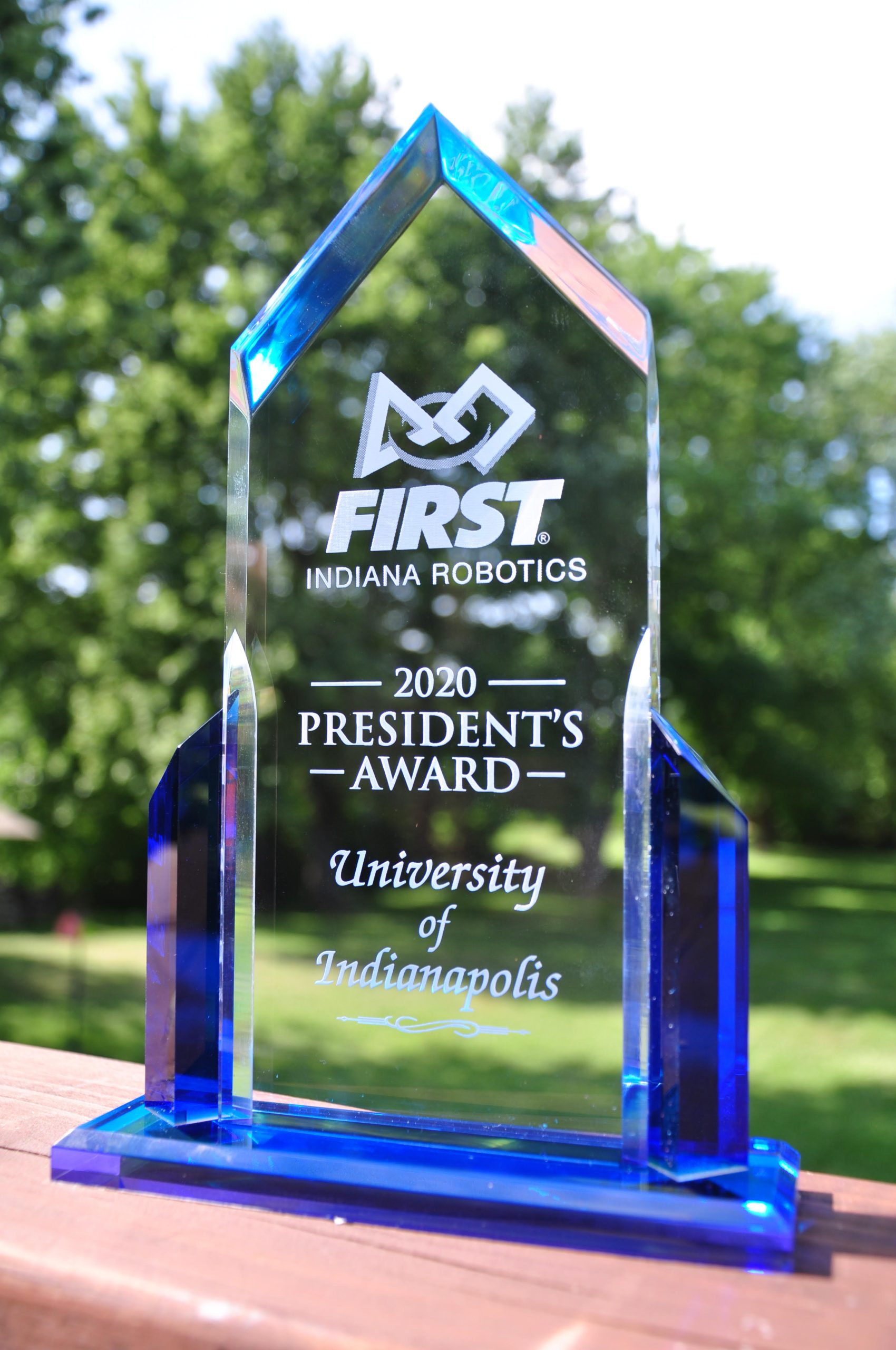 The University of Indianapolis R.B. Annis School of Engineering (RBASOE) has been awarded the FIRST Indiana Robotics President's Award. This award is given to organizations that have provided tremendous support toward expanding FIRST Indiana Robotics programs and supporting our students.
Assistant Professor of Engineering Paul Talaga said that RBASOE is very proud to be awarded the President's Award from Indiana FIRST.
"Many of our students, faculty, and staff in the School of Engineering benefited from FIRST and now regularly give back in numerous ways through team mentoring, fabrication assistance, and judging. FIRST Robotics prepares students with valuable life skills for many areas, which we see come through as they excel as students in our programs. FIRST emphasizes engineering, self-confidence, communication, and leadership, which dovetails nicely with our unique DesignSpine curriculum at UIndy to prepare students for a successful and rewarding engineering career." he said.
In the past three years, the award has been won by AndyMark, Rolls Royce, and Toyota Motor Manufacturing of Indiana. UIndy was specifically recognized for its continuous support of FIRST Indiana Robotics between kickoff, events, volunteers, etc. over the recent years.