University of Indianapolis collaboration brings out-of-print novel into 21st century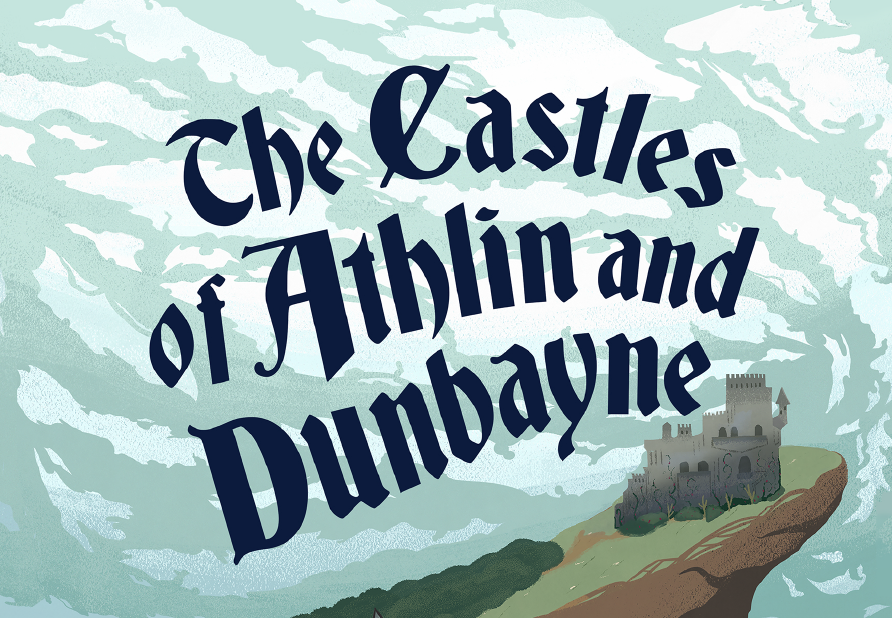 University of Indianapolis faculty and students have collaborated to publish a previously out-of-print novel by Ann Radcliffe, "The Castles of Athlin and Dunbayne (1789)." The project brought together faculty and students in the fields of English and the Studio Arts to publish an illustrated, scholarly edition of Radcliffe's novel.
"We think this illustrated and annotated novel is one that English course instructors and literature lovers alike will enjoy," said Liz Whiteacre, assistant professor of English.
This student-friendly edition of Ann Radcliffe's first novel, now available for purchase on Amazon, includes illustrations and footnotes produced by students at University of Indianapolis, as well as an introduction by Dr. JoEllen DeLucia (Central Michigan University), who guides readers through this early Gothic novel. Set in medieval Scotland, "The Castles of Athlin and Dunbayne" explores revenge and features warring clans, imprisoned heroes and heroines, a shipwrecked Count, stolen inheritances and many of the hallmarks of Radcliffe's later Gothic fiction.
Book cover photo available here.
Work for the publishing of the novel stretched across multiple courses at the University of Indianapolis. Students learned how to produce a scholarly edition of the novel in ENGL 420: Critical Editions, taught by Jennifer Camden, the Beverley J. Pitts Distinguished Professor of the Strain Honors College, professor and associate chair of English.
Students in ART 193: Beginning Illustration and ART 430: Advanced Illustration taught by Randi Frye (Franklin College), who was at the time assistant professor of Art & Design, illustrated key scenes from the novel. 
Assistant professor of English Liz Whiteacre's ST 299: Book Publishing and Promotion course took files from the preceding courses to create the master design file of the book, completed its editing, and developed marketing materials to promote it. 
Katherine Fries, associate professor of Art & Design and director of Hullabaloo Press, is working with the National Library Bindery Company of Indiana to provide an opportunity in the near future for students to hand-bind a limited, commemorative art edition of the novel and learn more about bookmaking.
The novel was published through Etchings Press at the University of Indianapolis. "Before work on this project began, we'd been having discussions on how to expand the work that students are doing with Etchings and continue our collaboration with Hullabaloo Press," Camden said. "Those two goals were able to serendipitously come together in this project!"
About Etchings Press
Etchings Press is the University of Indianapolis' teaching press and publishing laboratory. Students engage with writers from the campus community and across the world, publishing a bi-annual literary and fine arts magazine, the Floodgate Poetry Series and three books each spring, producing a literary podcast, judging literary contests, and collaborating with UIndy's Hullabaloo Press. Learn more: etchings.uindy.edu 
About Hullabaloo Press
Hullabaloo Press is the printmaking studio in the Department of Art & Design at the University of Indianapolis. Established in 2016, the mission of the printmaking program is to empower students, regardless of major, to explore and develop their unique artistic vision through printmaking. Printmaking and letterpress courses focus on the artistic development of studio artists and designers, community projects and collaborations, as well as the growth and maintenance of the physical printshop and letterpress studio and its equipment. Learn more: https://uindy.edu/cas/art-design/hullabaloo-press/ 
About the University of Indianapolis
The University of Indianapolis, founded in 1902, is a private university located just a few minutes from downtown Indianapolis. The University is ranked among the top National Universities by U.S. News and World Report, with a diverse enrollment of nearly 5,600 undergraduate, graduate and continuing education students. The University offers a wide variety of study areas, including 100+ undergraduate degrees, more than 40 master's degree programs and five doctoral programs. More occupational therapists, physical therapists and clinical psychologists graduate from the University each year than any other state institution. With strong programs in engineering, business, and education, the University of Indianapolis impacts its community by living its motto, "Education for Service." Learn more: uindy.edu.