Two UIndy students honored with 2020 Dennis Beadles Pre-Service Teacher Award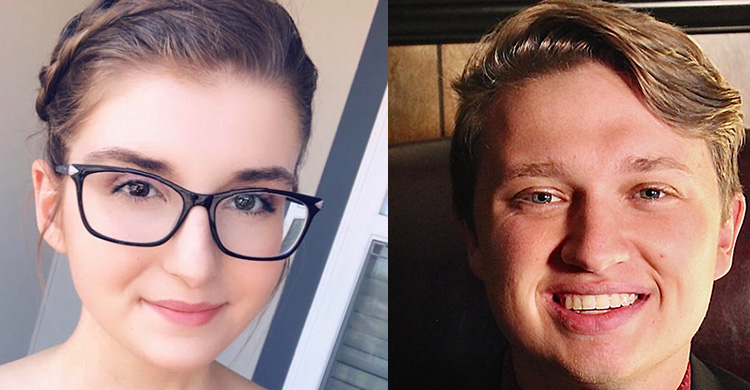 Two University of Indianapolis students recently received the 2020 Dennis Beadles Pre-Service Teacher Award – Outstanding Future Social Studies Educator from the Indiana Council for the Social Studies. The award recognizes and honors Dennis Beadles as a Social Studies Educator and member of the Indiana Council for the Social Studies Board of Directors.
Dakota Ebersold '21 (history and government/geography education) and Sierra Roberts '21 (history and social studies education) received the award.
"I am very honored to receive this award. It wouldn't be possible without the support of my peers, professors, family and my amazing fiancé," said Ebersold, who plans to teach history in Indiana after graduating. "The amazing professors in the education department have always been there to support and build me up as a future educator."
Roberts, who has a concentration in U.S. history, said she was surprised when she learned the news "because I hadn't known that I was nominated. I am very humbled and honored that my mentors would nominate me for this award. All the success I've had goes back to the education I've received, from the countless lessons I've learned from my professors in the history department, to the unique experiences I've had in the classroom thanks to our education department. I would also like to thank the teachers I have worked with in the classroom up to this point who have all played a role in shaping me into the educator I am becoming."
Roberts plans to begin her teaching career after graduation, and hopes to continue her education in graduate school.
"UIndy's School of Education has given me the opportunity to learn and grow as an educator. I look forward to taking the tools they have given me and using those in both my student teaching experience and one day in my own classroom," Roberts said.