UIndy student guest column: Understanding foster care and and adoption through foster care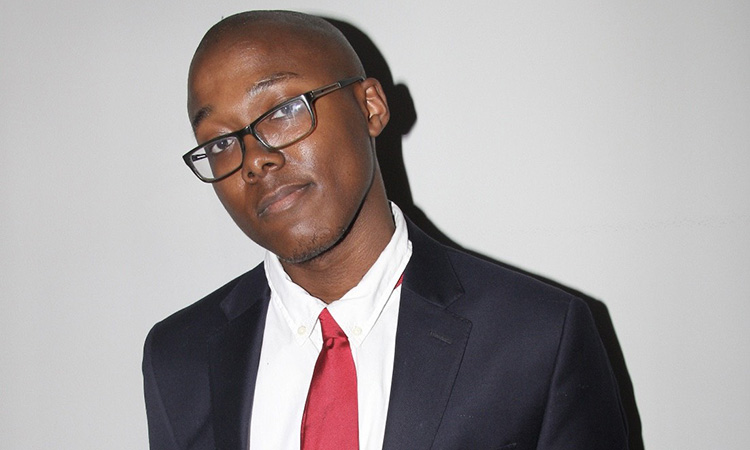 By Tylyn K. Johnson 
As a third-year social work student at UIndy, I went into my junior practicum hoping to get to help engage clients on some level. I wanted to apply the client engagement skills I had been learning in my practice courses in a real work setting. At the same time, I have long been interested in research-type work that influences people to be the change they want to see in the policies and institutions they interact with. So you can probably imagine my pleasant surprise when for my junior practicum, I was matched with Rosie Butler, MA, LSW, a 1984 UIndy grad, social worker, and Adoption Champion for the Indiana Adoption Program. With the supervision and challenging dialogues she provided me, I researched a variety of aspects of child welfare as it relates to foster care and adoption. I studied legislation, theoretical frameworks, and other subjects; interviewed people connected to foster care and adoption; and sought ways to engage our community during National Adoption Month during November. I'd like to share some of the knowledge I've gained through this practicum internship experience, including in a brief guide to understanding and engaging with foster care and adoption. 
Foster care and adoption is an incredibly complex system filled with people from a diverse range of backgrounds and walks of life. This subject is so complex that people interested in becoming fostering or adopting must attend a great deal of parent training. Whether you are just a curious spirit or a soul whose intentions are good, this can be a brief introduction to the world of foster care and adoption. 
So, what exactly is foster care and adoption all about? Well, as you likely know already, fostering and adoption are interconnected systems that respectively seek to find "transitional" or "forever" homes for youths who are otherwise lacking in safe and stable home environments. The youths in the system come from all sorts of backgrounds, given up at birth, escaping harmful situations, from toddlers all the way to teens on the cusp of adulthood. And though we might sometimes see the terms "fostering" and "adopting" being used interchangeably, it is important for us to recognize the real, legal difference between the two. 
Fostering: Becoming a temporary home for foster youths who were removed from their homes and/or are waiting to be adopted
Adopting: Legally taking in a foster youth as your own
Usually, both forms of parenting involve similar training, so they are not mutually exclusive; some foster parents end up adopting a youth they're looking after, and some adoptive parents become foster parents to other youths after adopting. 
Of course, because every youth being adopted is different, there are also many different, intersecting types of adoption prospective parents can look at, including: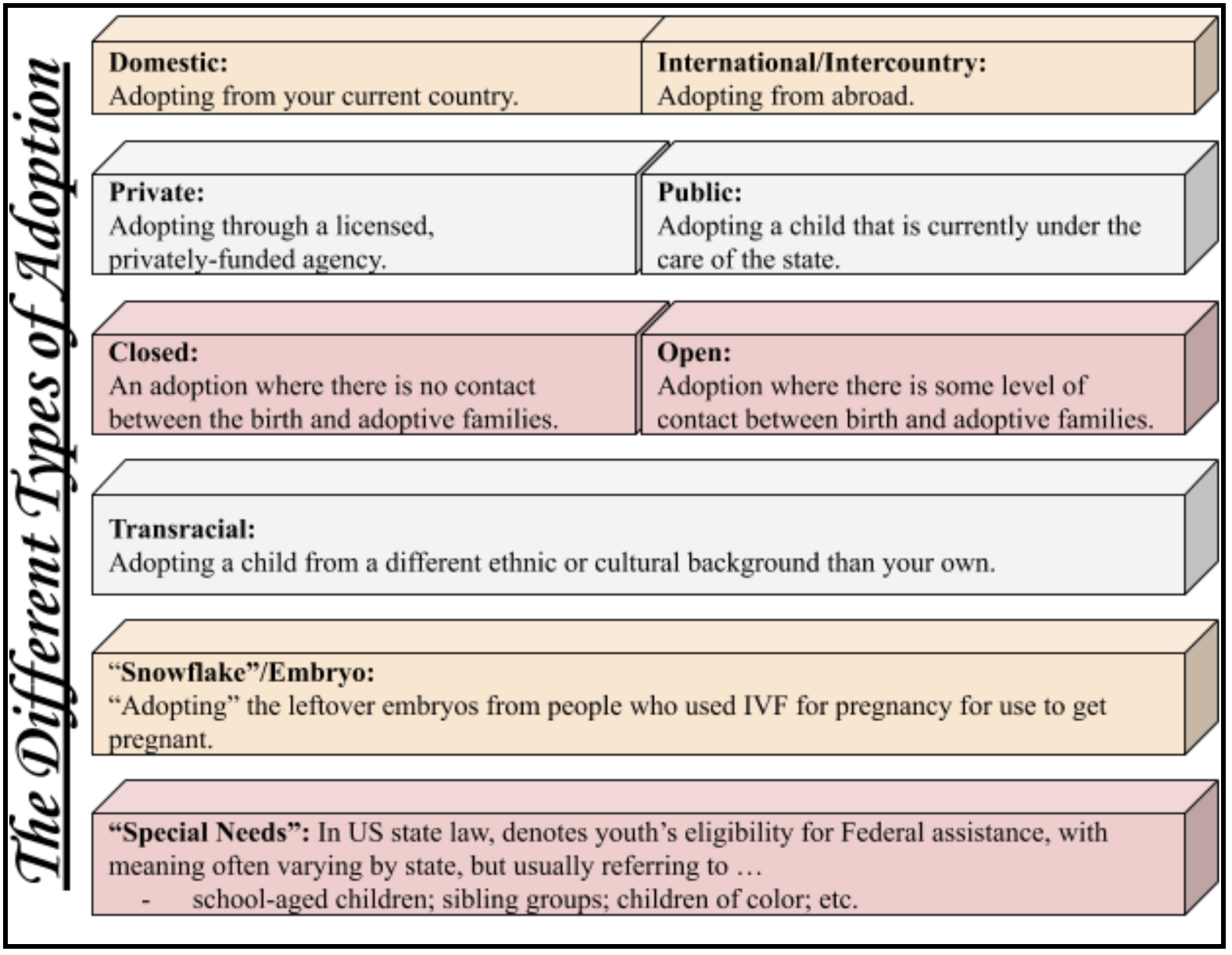 Okay, so we know the difference between fostering and adopting, as well as some of the different types of adoption. But what are the prerequisites to fostering or adopting? 
Fortunately, there are usually no requirements on marital status, wealth, parentage, or similar traits for people looking into fostering or adopting. For many agencies, the important traits of a prospective parent include: 
Being able to provide a caring and stable environment for youths

Accepting the many existing/potential complexities of the children they are taking in 

Having a willingness to learn and advocate for the youth they'll care for 
However, it is important to look into the country or agency from which you are adopting, because they may have limits on who they allow to adopt with them. Fostering or adopting from foster care will, of course, require working with your appropriate state agencies, whereas adopting independently, internationally or privately may involve some slight variations in eligibility criteria for becoming a foster or adoptive parent. In recognizing these potential prerequisites and limitations in adoption, what can the process of becoming an adoptive parent look like? Well, let's think about adopting from foster care in steps: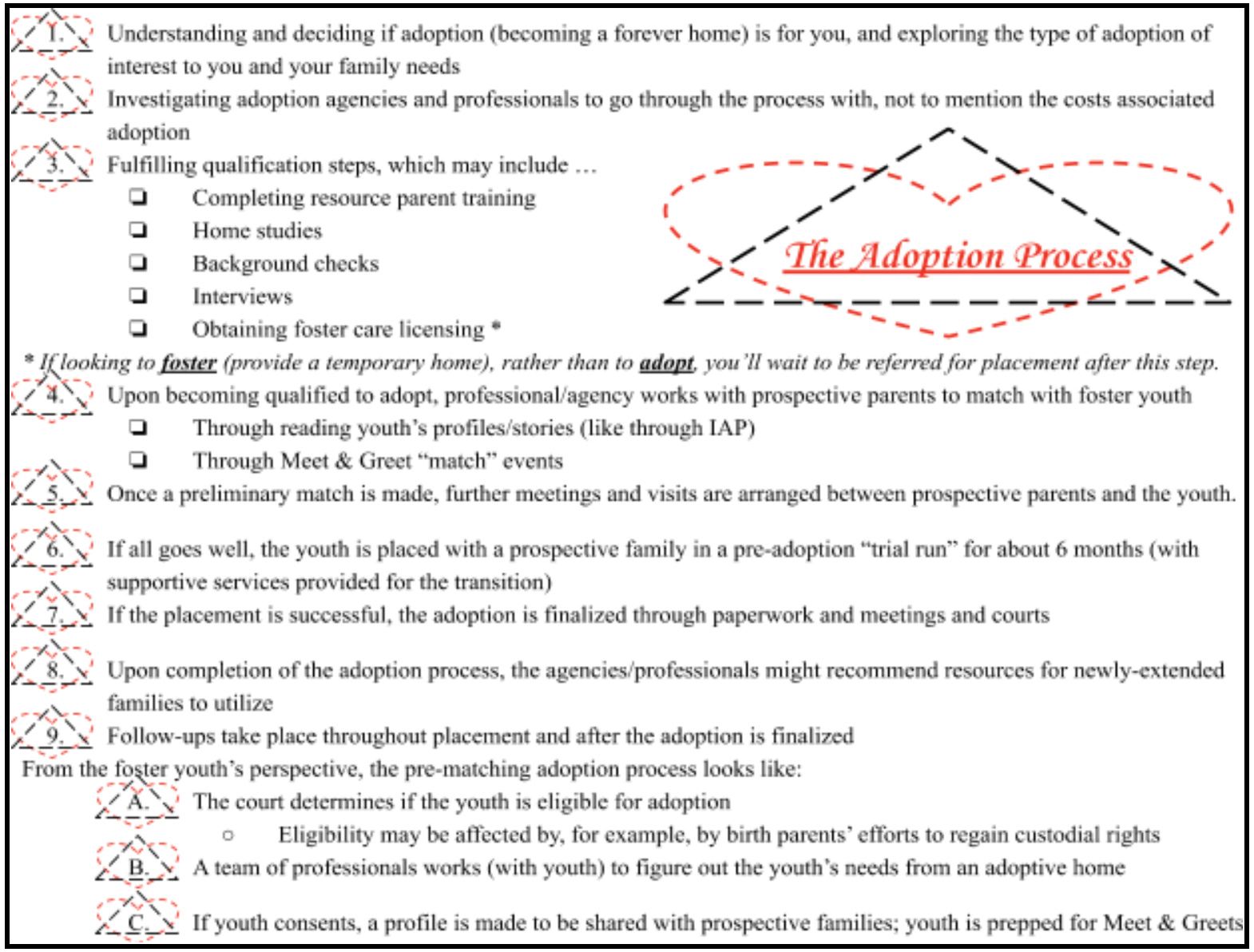 If you or somebody you know is interested in diving more deeply into the complexities of foster care and adoption, check out the following resources for more! 
And if you or someone you know happens to be looking to foster and/or adopt, great places to start with include: 
Or if you want to directly engage with supporting the needs of foster youth, but don't want to foster or adopt, you can also check out some of the following resources below: