Senior spotlight: Zachary Smith '21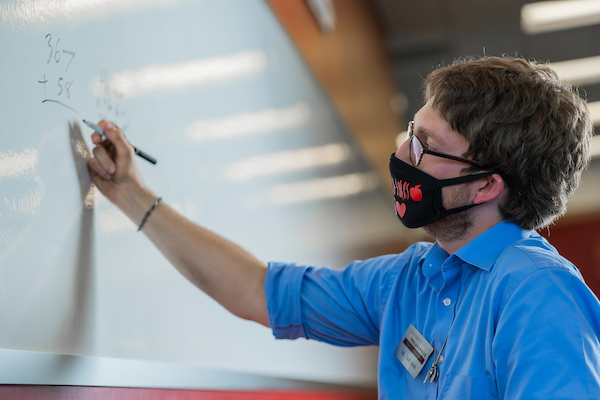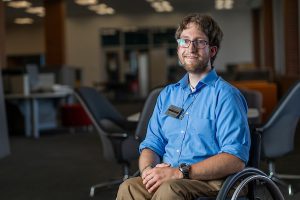 Zachary Smith is the president of the Catholic Student Association at the University of Indianapolis. He's also the creator and leader of the young adult community at Holy Name Parish in Beech Grove.
After graduating this May with a bachelor's degree in elementary education (concentrations in mild interventions and reading), he looks forward to a future that combines these skills and passions.
"I intend to enter the field of ministry with a focus on explaining the teachings of the Catholic Church to young adults and children, and in whatever capacity I can. Youth ministry is my first step, though!"
UIndy's School of Education prepared Smith for his career by training him to teach and simultaneously learn from others. 
"Regardless of the role I go into, the ability to listen to other people and communicate a concept to someone who doesn't quite grasp it will be beneficial. I'm lucky enough to have been taught how to do that from the School of Education," he said. 
When Smith needed help affording the cost of college expenses, he received financial assistance through UIndy to continue his education. 
"I've been blessed and deeply honored to receive scholarships that sustain me financially, especially during this difficult time. Without these immensely beneficial packages, college, as I know it now, would not be possible." 
Smith, who is also a member of the executive board for the Student Education Association, enjoys UIndy's small campus, where "the students know the faculty on a deep, personal level and that makes the educational experience so much better."
"Each and every professor that I've had the pleasure of studying under has been a tremendous help in my development, but I particularly want to thank Dr. Angelia Ridgway," he said. "She was so incredibly kind to everyone who entered her door. As a transfer student, she was one of the first professors I had and was just such a welcoming, kind individual."
His advice to incoming freshmen?
"Be yourself. One of the most difficult parts of being a freshman is figuring out where you fit in or belong. Don't worry about that. Eventually, you'll find your place, but you'll only find the right place by staying true to what makes you unique. Grow, develop, and become a better person, but don't ever pretend to be something you're not because you want people to like you."