UIndy CMFK Wins "Biggest Heart Award"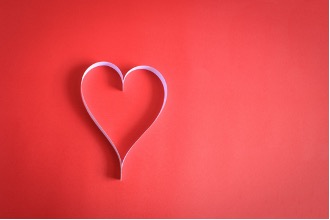 The University of Indianapolis chapter of College Mentors for Kids has succeeded and surpassed their goals this year. They currently serve fourteen youth, "little buddies" who attend either IPS 114 or IPS 65. Weekly activities are either conducted through a pen pal program, Mentor Mail or through our virtual mentoring program, College Mentors Connect.  Chapter President, Nathan Tuft and the executive leadership team have been resilient, hardworking, and passionate despite a challenging year.
Tuft said, "My three years with UIndy College Mentors for Kids has been a very enriching experience. From my start as a mentor, it was very wholesome to see how the kids learned and enjoyed being on campus. I believe it gives them an opportunity to understand college life and to not be afraid of it, while also giving them someone to look up to. I enjoyed every minute of the program, but mostly watching how the students and mentors changed each other throughout the year. The connections I made are invaluable and will always be cherished."
To honor and celebrate their wonderful work, College Mentors has awarded them with the "Biggest heart award".  This is fitting for the UIndy chapter because it highlights how much love they have for their partners and the "little buddies" that they serve. All of the mentors and exec leaders are incredibly caring, passionate leaders who always have sight of what is most important, the "little buddies"! We are so lucky that these leaders participate in College Mentors for Kids and give their many skills and talents to the organization. Thank you, UIndy mentors, staff, and partners.  Special shoutout to our beloved site manager, Marianna Foulkrod for all of her support, time, and dedication! We appreciate you!
Special thanks to those who participated in College Mentors this year:
Bryonna Bell
Claire Anderson
Grace'Lyn Preshon
Hannah Hardin
Jocelyn Alvarez
Joseph Gonsiorowski
Kariden Jones
Kathryn Leigh
Kelsie Vogleman
LaHarren Saulsberry
Maya Howard
Nathan Tuft
Nichole Reatherford
Paul Ellery
Shelby Sipes