UIndy Students Take Home First Prize at National Robotics Competition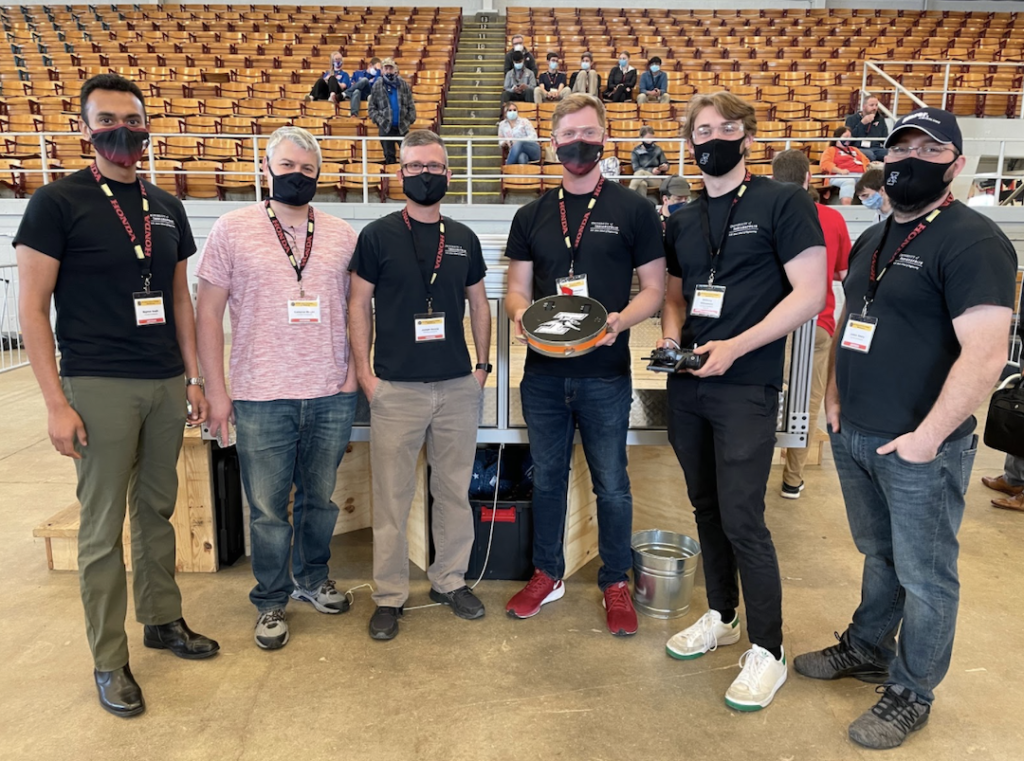 A team of students from the R.B. Annis School of Engineering at the University of Indianapolis won first place in the combat robot competition at the National Robotics Challenge World Championship.
Over the past academic year, a team of seniors designed, fabricated, and tested the combat robot. These students include:
Jonathan Key, Mechanical Engineering
Tyler Cole, Industrial & Systems Engineering
Laura Johnson, Mechanical Engineering
Ryan Kallenberger, Mechanical Engineering
In April, the team's robot design passed a stringent qualification round and were invited to participate in the finals that took place in Marion, OH, in May, where the R.B Annis School of Engineering team won first place (gold award) in the post-secondary division of the combat robot competition, and boasted an undefeated record throughout the tournament.
Ryan Kallenberger was the game-day captain and driver of the robot at the event, and junior Mechanical Engineering major, Anthony WIlliamson, represented the team at the competition as well.
The Staff and Faculty who traveled with the students to Marion, OH to support the team include:
James Emery who also significantly supported the student team in designing, testing, and fabricating the robot, and was also a competition advisor.
Najmus Saqib Mechanical Engineering faculty support and competition advisor.
Cameron Wright a local engineering and external advisor.
Joseph B. Herzog, team advisor and senior design instructor and course coordinator.
Eliot Motato, also supported and advised the team along with Herzog as a Faculty Team Committee member throughout the academic year. Plus, many other R.B. Annis School of Engineering faculty and staff helped support the team throughout the year to help make this happen.