UIndy Center for Aging & Community celebrates 20 years of impact

When the University of Indianapolis Center for Aging & Community (CAC) was first launched as a university-based center of excellence 20 years ago in 2001, it did so with expectations that it would have a transformative effect on older adults in Indianapolis, the state, the region and beyond, as well as on the university. Twenty years later, those expectations have been fulfilled, and the Center is continuing to find new ways to positively impact lives.
Impact on the university

"The idea was that the Centers (CAC & Center for Excellence in Leadership of Learning) would provide a way for the university to reach outside of itself, not only in terms of being known and recognized, but also in terms of attracting grants and consulting projects to the university," said Dr. Ellen W. Miller, CAC's executive director, who has been a part of the Center since its inception.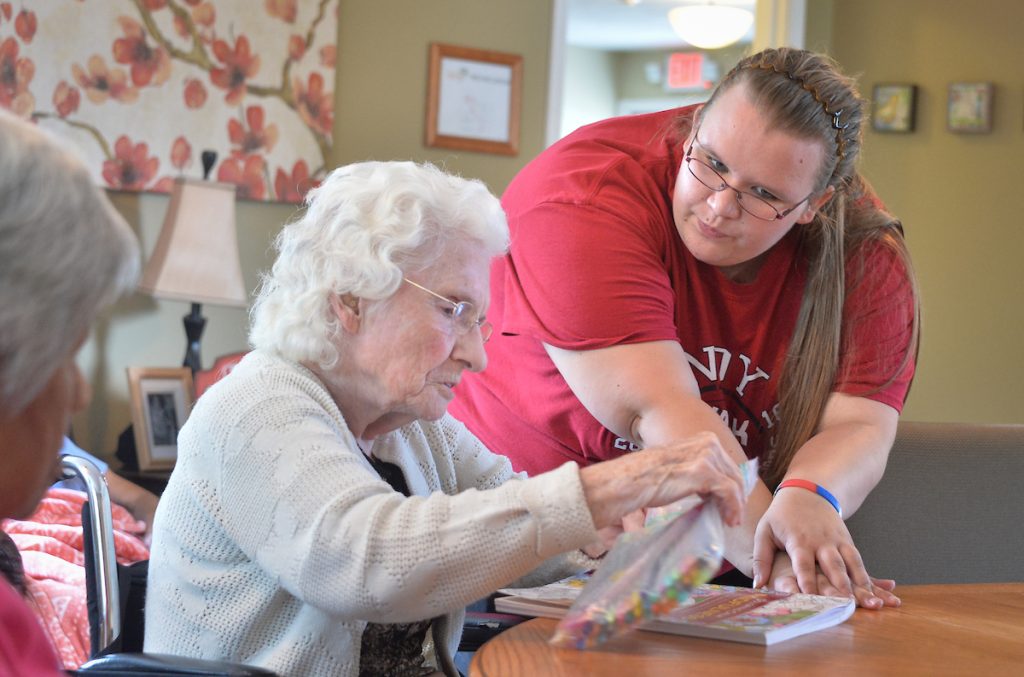 "When we started," recalled Miller, "UIndy didn't have the infrastructure for doing large-scale grant and contract work. There was no IRB (institutional review board), no grants office, no accounting experience or framework to manage this kind of work."
Then-university President Jerry Israel said the Centers "were going to pull the university along" to move the institution to a place where receiving grant dollars and revenue from consulting contracts would be a normal part of university business.

Read more: CELL-ebrating 20 years of excellence!
"CAC helped pull UIndy along," Miller said. "Now we have many of the processes and policies in place, making it easier for everyone on campus to do the same kind of work. The university stepped up to make the necessary changes, with the Centers leading the way. That's important because every grant or contract we bring in extends the university's reputation and diversifies the university's revenue streams."
Impact on the community, state, and region
There have been plenty of contracts secured by CAC in the past 20 years, though that was not the initial focus of its work. When CAC was launched, an advisory group worked to narrow the Center's focus to a few key issues, including meaningful work for older adults and aging in place. After several years of focusing on its own interest areas, CAC leadership realized that its strength came from the ability to partner with aging network organizations around their interest areas. What organizations needed was a University partner that could help accomplish real work as well as bring subject matter expertise. CAC flipped its business model to one that brought the expertise and capability of UIndy to organizations that work with or on behalf of older adults. The interprofessional team at CAC has become known for its ability to work collaboratively and is a sought after partner for solving real-world challenges faced by aging network organizations.
CAC is a financially self-supporting unit, as well as generating revenue to support university functions.That revenue has come from contracts with state agencies such as the Indiana Department of Health, the Indiana Division of Aging, the Tennessee Department of Health, and the Minnesota Department of Human Services – Aging & Adult Services Division. In addition, CAC has also partnered with funders, nursing home corporations, and health care organizations to conduct needs assessments, develop and deliver training, manage complex projects, and design and implement program evaluation. CAC also partners with other universities when the expertise and capabilities of both organizations are necessary to achieve project goals. When possible, CAC brings in the expertise of UIndy faculty to work on its contracts and projects and has provided applied experience in aging for many graduate students.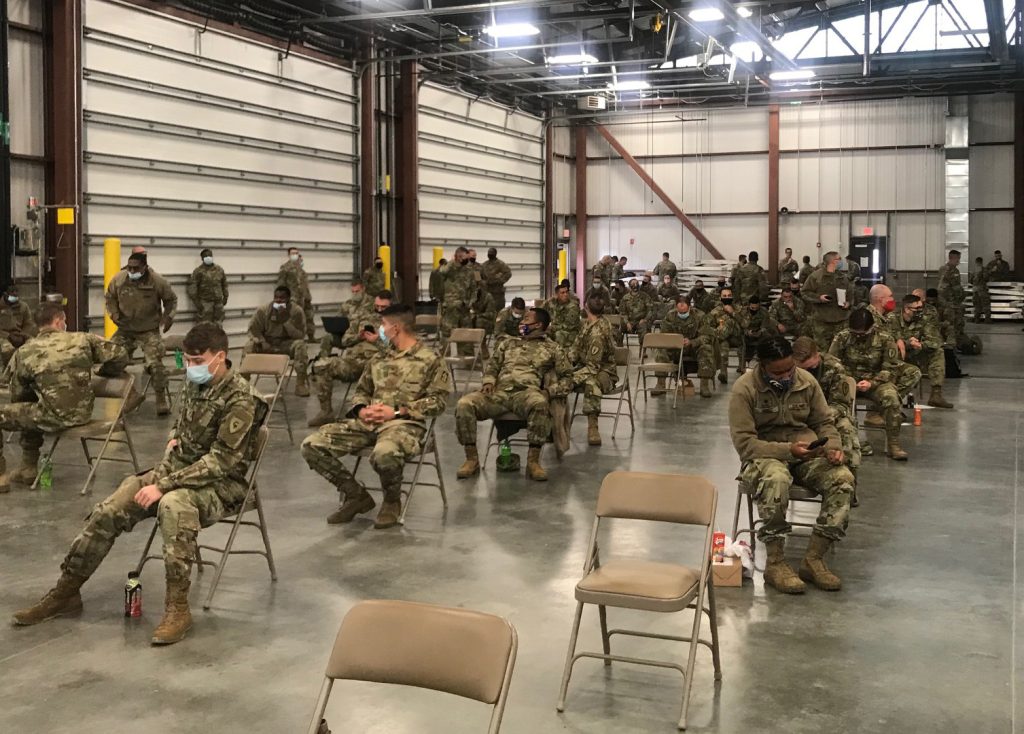 "All of the work of our team is done with the intent of improving quality of life for all people as they age," Miller said. "We've made an impact in the areas of better health for nursing home residents, more efficient and effective spending on aging services by government agencies, and education and training of people who work with older adults. We even helped train the National Guard troops deployed to Indiana nursing homes during the height of the COVID-19 pandemic."
CAC has also been deliberate about being a good partner to the rest of the university, providing service to the campus through efforts such as Memory Cafes, the Caregiver Resource Group, and presentations like Dementia Friends and the Virtual Dementia Tour.
"Aging is a common thread that ties us all together," Miller said. "We try to help others make sure that thread is brightly colored and vibrant."
Anniversary Show
In recognition of its 20th anniversary, the Center for Aging & Community has partnered with the UIndy Theatre Department and the Fonseca Theatre to reprise performances of "Forever Sung: A Celebration of Age in Song," an original work created for the Center's 10th anniversary. The performances will take place at the Fonseca Theatre on November 13 and 14 and at the UIndy black box theatre on November 20 and 21. More details and tickets will be available this fall.