Department of History and Political Science announces award recipients

The Department of History and Political Science recently announced award recipients for the 2021-22 academic year. Megan Young '22, a political science major with minors in international relations, legal studies, and biology, received the Donald F. Carmony Award for Excellence in History and Politics. Kathryn Powell '21 (history, pre-law concentration) received the Roland T. Nelson Scholarship.
"I was surprised, excited, and grateful to receive this reward and it means a lot for the Political Science department to choose me," Young said.
Young talked about the support she's received from faculty in the department.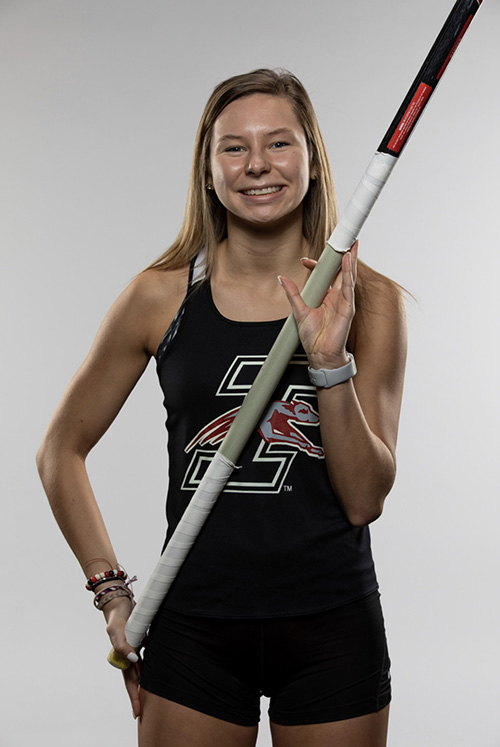 "I really enjoy how close-knit the whole political science department is and how much they care about their students. One of the biggest things that will help me is the connections that I was able to make with the faculty. They are each a part of a much larger network and are always able and willing to open doors of opportunity for UIndy students," she explained.
"Megan is easily one of the best students I have taught at UIndy. I had the pleasure of meeting her when she was a freshman. Like many excellent students, Megan was motivated, organized, and engaged. She arrived at UIndy eager to learn. She became proficient at reading for meaning. In her writing, she skillfully synthesized primary and secondary sources. I had the pleasure of presenting Megan for induction to Phi Alpha Epsilon. She is one of UIndy's best," said Mat Billings, associate faculty adjunct.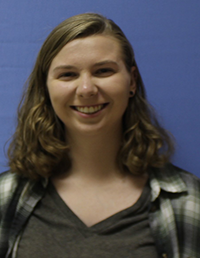 Powell, whose goal is to become a lawyer, said UIndy's professors have been the biggest factor in helping her prepare for her career.

"Dr. [Larry] Sondhaus and Dr. [Ted] Frantz have helped steer me in the right direction when preparing for law school and Dr. [Laura] Wilson has shown me several internship opportunities that have provided relevant experience for the field of law. I'll certainly be grateful for them for many years to come," she said. "I'm very grateful to be thought of by the faculty. It's a good reminder of how much the faculty cares and actively encourages us to do our best."
"Kathryn combines a fantastic work ethic with great insight, an analytical mind, and a knack for the written word. She is a pleasure to have in the classroom," said Ted Frantz, professor of history.
Earlier this year, the department also announced three Class of 2021 recipients for the Dwight L. Smith Award for Excellence in Research and Writing: Kelsey Green (history and psychology), Cameron Misner (political science and legal studies), and Karlye Vonderwell (political science and international relations).