Two Greyhounds Selected to Serve as 500 Festival Princesses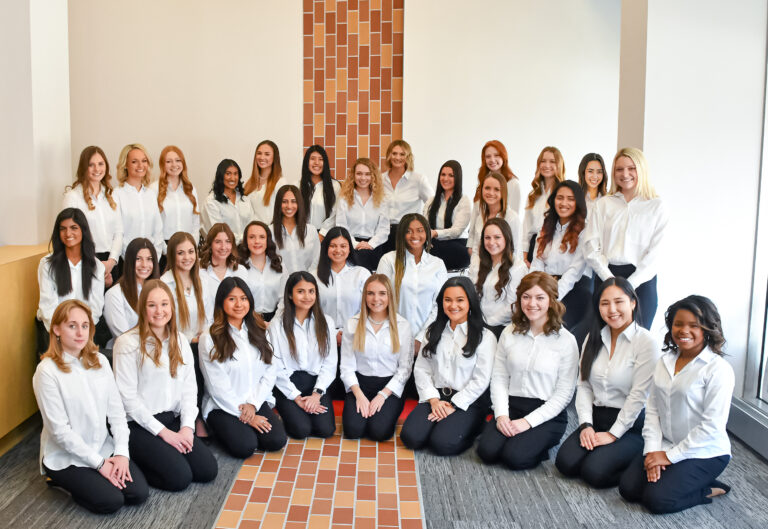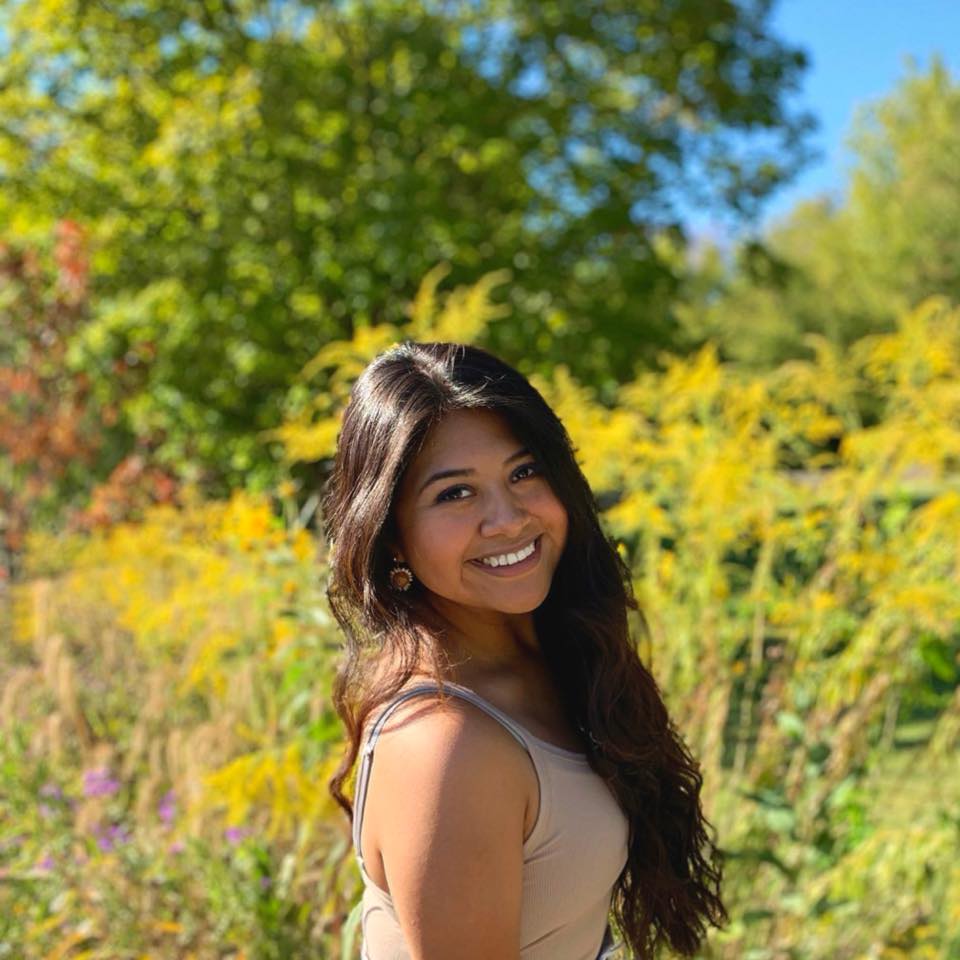 It's officially May, the time of year where Hoosiers show their pride and celebrate the greatest spectacle in racing: the Indy 500!
Leading up to the big race, the 500 Festival hosts a variety of events to excite Hoosiers, including running events, parades, and community breakfasts. While at these events, you may see some lovely racing royalty, the 500 Festival Princesses.
The 500 Festival Princess Program, presented by the National Bank of Indianapolis, celebrates Indiana's most civic-minded, academically driven young women. Each year, 33 college-aged women are selected as 500 Festival Princesses and serve as ambassadors of the 500 Festival, their hometowns, and their colleges/universities.
This year, two greyhounds, Blanca Osorio Ortega '23 (International Relations, Political Science) and Maddy Phipps '22 '23 (Marketing, MBA), were selected to serve as 500 Festival Princesses.
Maddy first learned about the program in middle school from an upperclassman in Danville who had served as a princess. After that seed was planted, the idea of being a princess grew on Madelynn.
"It's just always kind of been in the back of my mind as something I should do," said Maddy. "Then, one of the UIndy princesses from last year was in the School of Business as well. She shared a lot of her experience on social media and I was following along. Then I followed the 500 Festival page. So hearing about it a long time ago, keeping my eye on the program, then seeing the other princess's experience, like how you were able to get connected and give back to your community, I thought, 'this is definitely something I want to do.'"
Last year, Blanca heard about a Zoom panel being hosted by a former princess who was also a UIndy political science student. When Blanca learned that the panel would discuss a scholarship, she decided to attend.
"I was really interested when she mentioned that it's not a beauty pageant. It's about being academically-driven and being involved in your community," said Blanca. "From a young age, I've been involved in my community. I was a part of so many things in high school like the Mayor's Youth Council, planning things out for the city, as well as just volunteering for fun. Once I heard that it was just a program to help college students gain leadership skills and gain better insight into serving your community, I was like, 'I want to do that.'"'
As 500 Festival Princesses, Blanca and Maddy also participate in the 500 Festival Leadership Development Program, presented by BKD, which provides various opportunities for personal and professional development experiences. As part of the Leadership Development Program, each princess is paired with a mentor, who is a representative of a local corporation.
Maddy was paired with President of the Indianapolis Motor Speedway, Doug Boles, and Blanca was paired with President and CEO of Citizens Energy Group, Jeff Harrison.
In addition to their mentors, the Leadership Development Program holds events that allow the princesses to speak with influential community leaders, including local women in business.
"One of the really cool experiences we had was getting to go in-person to Ann Taylor up at the Keystone Mall," said Maddy. "We had a Women in Business brunch and were able to come into the store before business hours and we listened to these amazing women speak about their careers and their experiences, which was so amazing."
The community outreach events aim to educate young Hoosiers on the Indy 500 and 500 Festival, as well as inspire the next generation of community leaders.
"I appeared at a kindergarten girl scouts group," said Blanca. "I took part in the activities, kind of helping them earn their badge of courage. I got to read them a book about courage and an activity on what some examples of being courageous and not being courageous are. My mentor, Jeff Harrison, got to be there and we got to take pictures with an official Indy 500 pace car."
While the majority of the 500 Festival events take place throughout May, both Blanca and Maddy agree that they have already learned so much and enjoyed their experience enough to recommend it to other interested students.
"I would recommend the princess program to other students especially if they, first, want to be more involved in their community, and, secondly, if they want to learn a bit more about Indiana and about the 500," said Blanca. "I didn't know anything about the Indy 500 but being a part of this program, when I went to the first orientation where we met all the princesses, we got to learn more about the history and who is behind it."
"I would recommend it to anyone and everyone," said Maddy. "It's such an amazing way to just give back to the community. I also think it's a unique platform and experience. It's a once-in-a-lifetime opportunity and experience. To be a part of a group of 33 women who are like-minded and have this desire to give back to their community and to just connect with them has been amazing. It's been such an incredible opportunity to meet all these people that I wouldn't have otherwise."
Blanca and Maddy are shining examples of what it means to use your education for service. Today, they are out in the community, inspiring everyone to make a difference. Tomorrow, other young college students will point to both Blanca and Maddy as the inspiration behind their own journeys to becoming 500 Festival Princesses.