Etchings Awarded First Place in American Scholastic Press Association Annual Competition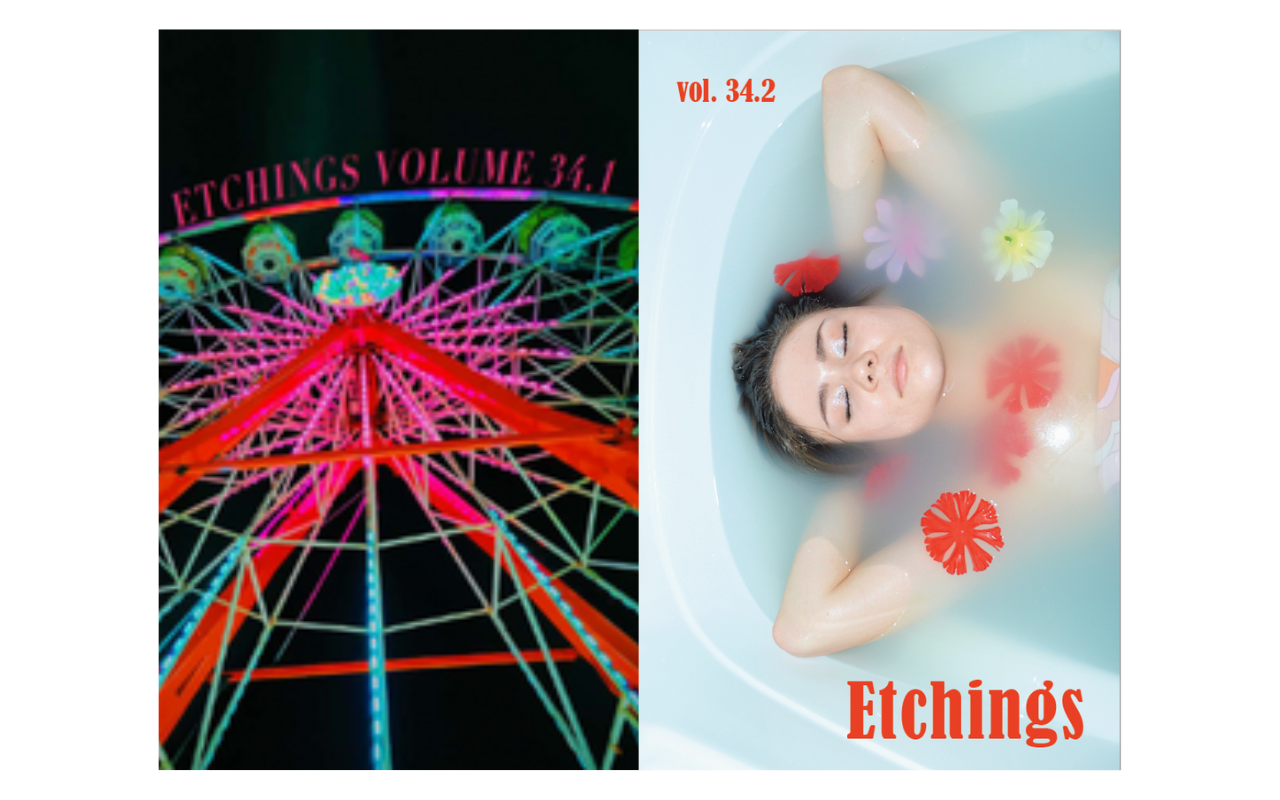 Etchings, the student-run literary magazine at the University of Indianapolis, was recently awarded First Place with Special Merit by the American Scholastic Press Association (ASPA) in its annual magazine competition for issues 34.1 and 34.2. Etchings was also recognized as the Most Outstanding College Literary-Art Magazine in 2022 for schools with 2,500+ enrollment.
In the letter notifying Etchings of its awards, the ASPA stated, "Creating a magazine teaches students the fundamentals of publishing and creative writing, proofreading/editing skills, and concepts of design/composition while promoting and supporting a community of young writers, thereby nurturing esteem and status. [Etchings] shows the superior efforts of talented and creative editors, writers, artists, photographers, layout/graphic designers, staff members, contributors and advisor[s]."
Each semester, UIndy students enrolled in ENGL 379: Etchings Magazine work together to create and publish a new issue of the magazine featuring a variety of works from UIndy students, alumni and employees. Liz Whiteacre, Associate Professor of English, served as adviser to Etchings during the production of Issue 34.1. Kevin McKelvey, Professor of English, was the adviser for Issue 34.2.
"We are thrilled Etchings received this recognition," said Whiteacre. "Students in ENGL 379: Etchings Magazine made it a priority to engage with diverse points of view and artistic styles last year, which produced new voices and forms of artistic expression in the magazines. Congratulations to the campus community, as well. Etchings appreciates its support of the literary arts at UIndy through submissions, readership, and participation in events."
Ali Viewegh '23 (English) served on Etchings 34.1 and 34.2. During that time, she filled the role of Design Editor and used her prior experience to help lead and mentor her classmates.
"I'm so proud of the team for all the hard work they did," said Viewegh, "because it was a lot of work. We try to be deliberate in every step of the publication process to make sure that we are representing everyone's pieces as they should be represented."
You can read past issues of Etchings online at https://etchings.uindy.edu/etchings-literary-journal/. Etchings 35.2 is accepting submissions from Greyhounds until January 31, 2023 and will be published in April 2023.