2023-24 Kellogg Writers Series at UIndy Announced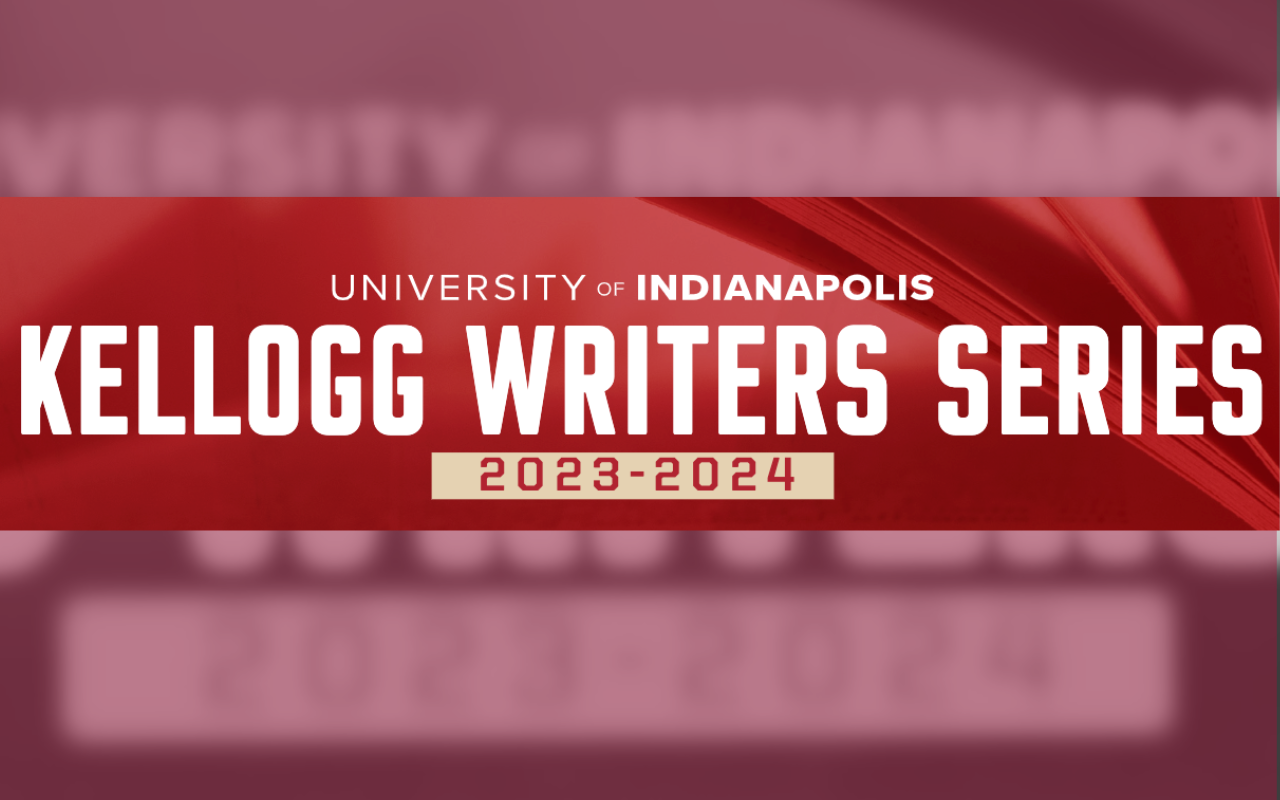 Written by Troi Watts
The Kellogg Writers Series at the University of Indianapolis announced the 2023-24 season, which features local writers, including a member of UIndy's faculty, and readings from a variety of genres, such as poetry, fiction, literary horror, and more.
"For the 2023-2024 Kellogg Writers Series season, we have a stunning mix of new voices and rising voices placed alongside one of the best living storytellers at work today," said Barney Haney, series chair and associate professor of English.
"Brian Evenson's fiction is wired to the moon! His literary horror, sci-fi, detective, and weird stories are gravity-defying marvels that make your insides lurch and keep you up all night, flipping pages. Lives will be forever irrevocably changed by this event, make no mistake!
"Our rising voices are two cultural lodestars: José Olivarez and Sarah Layden. Both authors had their second books published this past year. Olivarez's bilingual poetry collection, Promises of Gold is, in his own words, 'what happens when you try to write a book of love poems for the homies amid a global pandemic that has laid bare all other pandemics that we've been living through our whole lives.' In other words: it's so stinking good and genuine that your heart's going to leap out of your chest. And the characters of brilliant writer and Indianapolis native, Sarah Layden's short story collection, Imagine Your Life Like This, are the absolute essence of Indiana. Fun facts: Layden was a volleyball star at Lawrence North who went on to play for Syracuse University. She's also pee-your-pants funny.
"Then we have our new voices whose books are deeply enriched in our relationships with each other and place. Queer-identifying poet Maggie Graber's debut collection, Swan Hammer: An Instructor's Guide to Mirrors, is a force of reflection. And UIndy's own, the blazingly talented, Rebecca McKanna's debut crime thriller, Don't Forget the Girl, is a deeply moving testament to friendship and social justice. How excited are we to celebrate her extraordinary novel? You just come out and see!
"It's another banner year for the Kellogg Writers Series! I can't wait to see you all there."
This year's series will feature readings from the following writers and works:
---
---
---
---
---
Registration is not required for any of the above readings, which are free and open to the public. All readings are L/P credit eligible for UIndy students who attend.