Faculty Published in New Book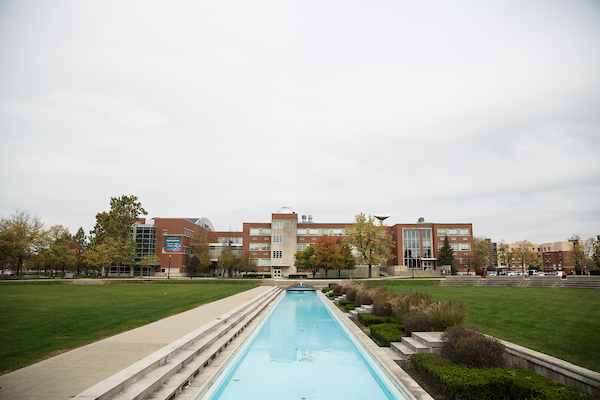 Recently eight faculty members (and one former staff member) from across the university collaborated on a new book on teaching in a post-pandemic world. Emerging Stronger: Pedagogical Lessons from the Pandemic is available now.
UIndy faculty contributed to three separate chapters in the book:
3. Understanding, Experiencing, Connecting: The Benefits of Empathy in the Classroom
Colleen E. Wynn, Elizabeth Ziff and Allison H. Snyder
6. Designing with Grace in Mind: Intentionality in Teaching and Learning Practice
Brenda S. Howard, James Willis III, and Angelia Ridgway
10. Supporting the Students We Never "Meet": Strategies for Increasing Retention in the Online Classroom
Amanda Jayne Miller, Carla Harper, and Lisa Borrero
More from Routledge:
Responding to the sudden and far-reaching implications of the COVID-19 pandemic in college classrooms and on campus, Emerging Stronger assembles an original compilation of chapters that revisit, reframe, and refine the practice of teaching in a fundamentally altered landscape.
Cultivated from a wide array of different fields, from sociology and political science to literature and secondary education, expert contributors to this volume extend their scholarship on teaching and learning and offer thoughtful pieces about curricular innovation, teaching tools and techniques, and evidence-based approaches that will interest dedicated faculty in any discipline. The chapters fall into three categories—Modalities of Teaching and Learning, Pedagogical Strategies, and Student Engagement—each of which carry an all-important focus on what readers should know about best practices now and for the foreseeable future.
Whether experienced faculty, scholars just starting out in their teaching careers, or aspiring graduate students, readers of this volume will come away with great techniques and strategies, but also community, hope, and opportunity to strengthen their teaching and provide better learning environments in their classrooms.
"I'm so happy to appear on the pages of this book with faculty members from Sociology, Business, Occupational Therapy, Philosophy and Relgiion, Secondary Education, and Interprofessional Health and Aging Studies," said Dr. Amanda Miller, Chair and Professor of Sociology, "Their work as Faculty Academy Fellows and Faculty Learning Community members has sparked so much good on our campus; I'm excited that now their expertise gets to move beyond UIndy to share what we've learned with colleagues at other universities."