Dr. Toni Morris named Distinguished Faculty of Service-Learning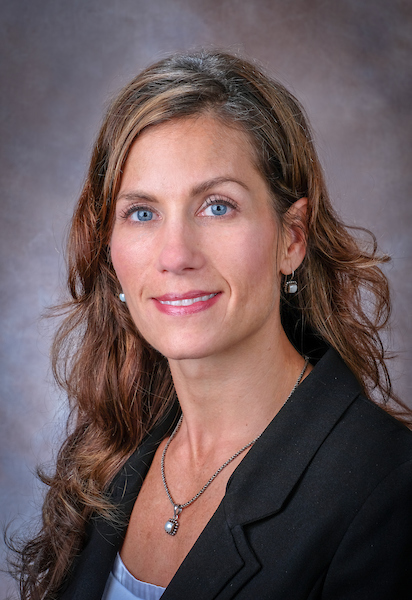 UIndy's Center for Service-Learning & Community Engagement is announcing our institution's new Distinguished Faculty of Service-Learning, Dr. Toni Morris (School of Nursing). Dr. Morris brings with her extensive experience in service-based hands-on instruction in courses designed to help develop student skills in the areas that are typically associated with surgical nursing: pre-operative care, intra-operative care and post-operative care. She has previously lead vaccination clinics, critical to addressing the pressing needs during a global crisis by adding the clinic as part of student clinical experience in the community health nursing course which she teaches. In each subsequent year, she has continued to operate the vaccination clinic for annual influenza shots. This is a needed service that benefits all levels of the university as the clinic is open to all students, faculty and staff each year.
Her passion for preparing students to enter the clinical setting is very well reflected in all her courses and service to the university. She is committed to her efforts of welcoming students to healthcare practice and elevating the value of humanism as the core of healthcare, which provides a powerful emphasis on compassion in combination with scientific excellence.
On behalf of everyone at UIndy, we offer congratulations to Dr. Toni Morris, Please take a moment to congratulate Dr. Morris as you see her around campus!