President Singh with Chamber of Commerce Studies Swiss Workforce Readiness Program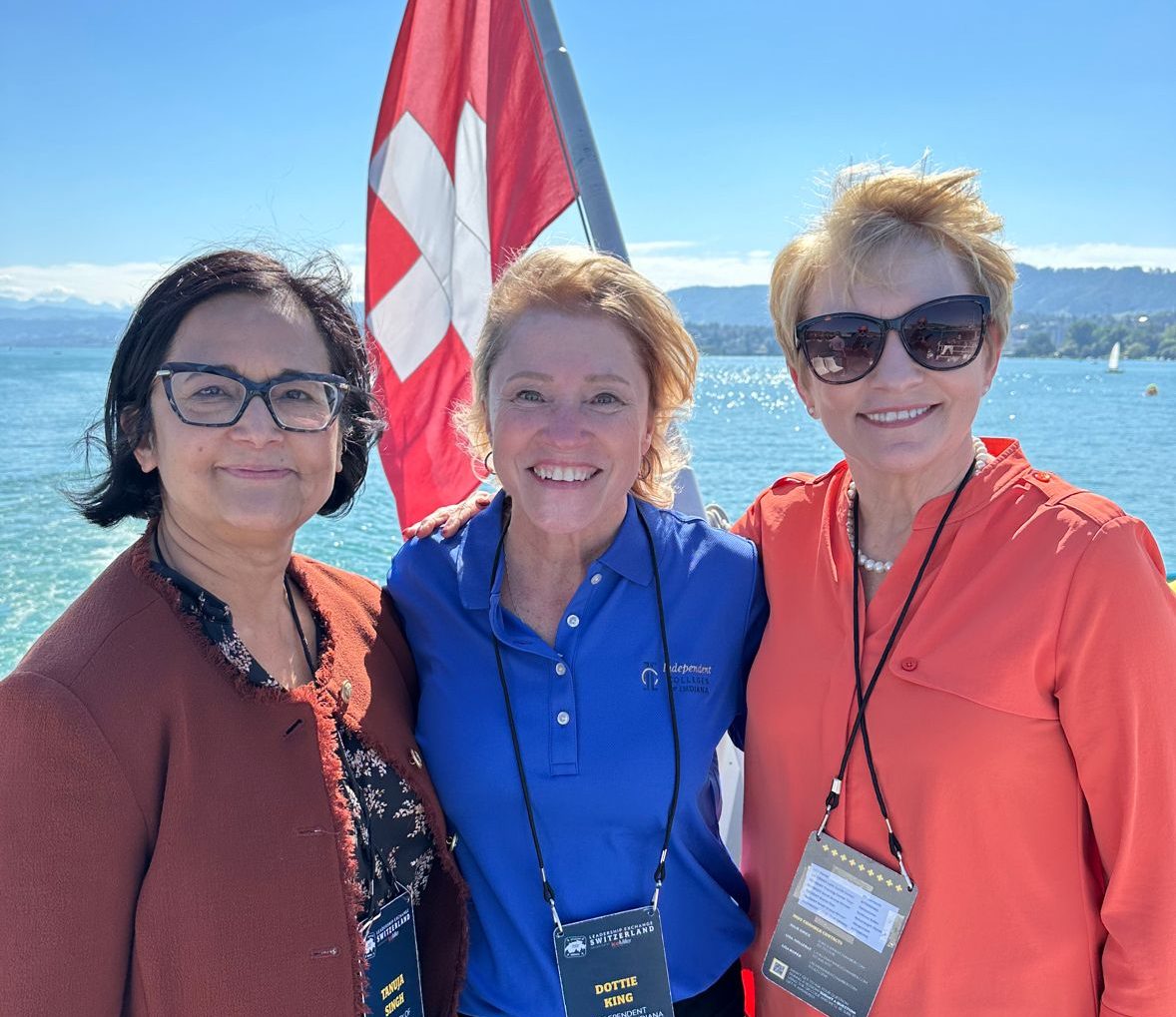 In September, President Tanuja Singh traveled with the Indianapolis Chamber of Commerce to Zurich to study Switzerland's work-based learning system. The delegation of more than 100 Indianapolis business, government, nonprofit and education leaders wanted to learn about the Swiss apprenticeship model in an effort to determine how that model may be applied to the American system. 
"UIndy already provides experiential learning to our students to prepare them for their careers after graduation, and we are committed to expanding our role in workforce development," said Singh. "The Swiss do an excellent job of preparing their young people for careers. Starting in high school, Swiss students have the opportunity to apprentice at organizations as part of their education–applying what they are learning in the classroom at work and what they learn at work back into their classroom discussions. After graduation, many are hired by the organizations that trained them, while others go on to pursue college degrees."
Swiss businesses fund the workforce development program with the wages they pay the high school students. By closely collaborating with government and educational institutions, the businesses aspire to develop a talented and reliable workforce and make the program a success.
Each year the Indianapolis Chamber of Commerce conducts the Indy Chamber Leadership Exchange, an annual event described as "an exclusive immersion into the economic infrastructure of other major metropolitan areas."
Previously, LEX delegations have traveled to cities across North America, including Minneapolis, Nashville, San Antonio, San Diego and Toronto, to learn how those cities have addressed their needs pertaining to public transportation, homelessness, and other issues.
"UIndy administrators are meeting with the Indiana Commission for Higher Education to fully participate with business and government agencies on how our university can partner to translate the Swiss concepts to Indiana, and we look forward to implementing a model that works for all of us," said Singh.