In the news: UIndy alumni on the rise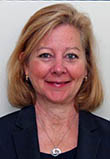 Mary Myers, who earned her Master's of Science in Nursing from UIndy, has been named chief nursing officer for St.Vincent Indianapolis Hospital, St.Vincent Women's Hospital, Peyton Manning Children's Hospital at St.Vincent and the St.Vincent Stress Center. She previously served as chief nursing officer and vice president of patient care services at Indiana University Health West Hospital in Avon. Read more here.
*               *               *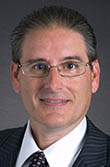 David Carson, who earned his bachelor's in Accounting and Economics from UIndy, has been named vice president of business services at Florida's Flagler College. As such, he will be involved in shaping the overall direction of the college and carrying out its daily operations. He served previously as vice president for business and chief financial officer at Armstrong Atlantic State University in Georgia. Read more here.
*               *               *
Amber Raley, who earned her bachelor's in Social Work at UIndy, has been named social services director at Avon Health & Rehabilitation Center's Autumn Woods Memory Care Unit. She will be responsible for providing medically related social services to long-term care patients and residents with Alzheimer's or dementia. She previously worked as a child and family therapist at Meridian Health Services. Read more here.